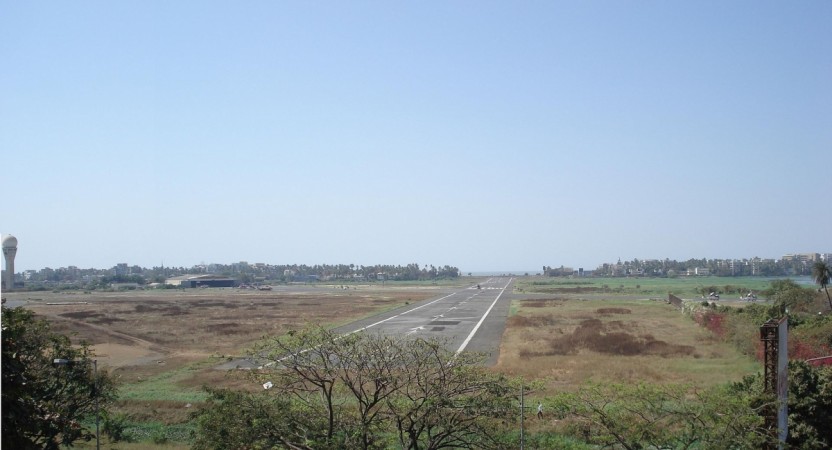 Thanks to the Centre's ambitious UDAN scheme, small regional airports — for long relegated to catering to private charter and helicopter services — are now looking at a new lease of life.
One such iconic airfield is India's first civil aviation airport, the Juhu aerodrome, in Mumbai. Situated in the upscale Juhu suburb of the city, the airport was established in 1928.
Passengers could now fly from Juhu to Aamby Valley in Lonavala and Hadapsar in Pune for the subsidised cheapest fixed airfare of Rs 1,770, as part of UDAN, the Times of India reported on Saturday.
These are the only two airports, which fall within the 201-225 km range of Juhu, for which fares are capped at Rs 1,770. Two other airports, which are in the 500 km band, are Karad in Satara district and Kudal in Sindhudurg district.
But extending the runway and expanding airport infrastructure to handle larger aircraft is easier said than done, and has thwarted engineers and planners since as far back as 2013.
Flying to Karad and Kudal will cost Rs 1,830 and Rs 2,760 per passenger, respectively. By helicopter, Juhu will be connected to Kalyan at Rs 2,500, ToI reported.
Airports Authority of India (AAI) chairman Guruprasad Mohapatra confirmed to Mumbai Mirror that the authority had appointed a consultant to study the feasibility of using the Juhu airport runway for non-scheduled flight operations, along with rolling out the Regional Connectivity Scheme (RCS).
Juhu airport director MK Bimal told the Mirror: "The development of Juhu airport which includes extension of runway on the beach is still under consideration. Further, the necessary planning for developing the runway is also in process for which a team of consultants has been appointed by the AAI."
Vipul Sinha, Hangar Manager, Heligo Charters told International Business Times: "It's nice that the government wants to make flying affordable to all, but my concern is by trying too hard to reduce the cost of flying we may see operators cut corners on the safety aspect.

"UDAN can only work if, and only if, the whole sector goes through an overhaul. As far as the Indian aviation sector is concerned we are still operating in the 1960s. With the current infrastructure that exists UDAN will only create a mess in flight-handling due to these feeder route flights. I am not sure -- unless it's an industrial town -- there will be many takers once the initial craze wears off.
But extending the runway and expanding airport infrastructure to handle larger aircraft is easier said than done, and has thwarted engineers and planners since as far back as 2013. Residents of the area have long opposed expansion plans, and the distinct possibility of the runway splitting Juhu Beach – visited by more than 10,000 tourists a day – has also put a spanner in the works.
The second proposed runway may also have to be realigned so as to allow the simultaneous operation of both Juhu Airport and the city's international airport (Chhatrapati Shivaji International Airport).
Juhu aerodrome currently operates all helicopter services out of the city, and is also home to the Bombay Flying Club.
5 interesting facts about Juhu Areodrome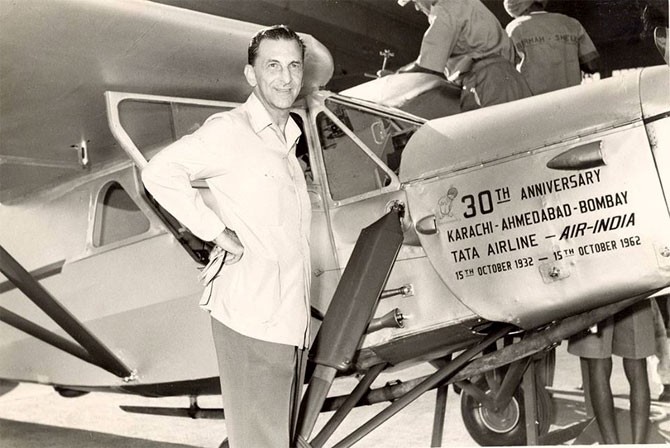 1) In 1932, JRD Tata landed at the Juhu aerodrome in a Puss Moth, inaugurating India's first scheduled commercial mail service.
2) Due to congestion at the CSI Airport, in December 2010 all helicopters were moved to Juhu. The aerodrome can handle six helicopter operations at a time and currently handles about 100 helicopter operations a day.
3) Air controllers at CSI Airport have to align aircraft to the Juhu flight path using their radar before they hand over the aircraft to Juhu.
4) While a new terminal building is being built to handle passenger movement, it currently only has a VIP terminal for private charter movements.
5) On September 24 1972, a Japan Airlines-operated Douglas DC-8 landed at Juhu Aerodrome instead of Santa Cruz Airport. The aircraft overran the end of the runway and was damaged beyond economic repair.