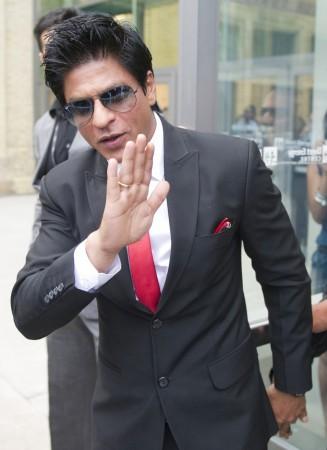 Mumbai attacks mastermind and Jamaat-ud-Dawa (JuD) chief Hafiz Muhammad Saeed on Saturday advised Bollywood superstar Shahrukh Khan to move to Pakistan if the actor felt unsafe in India.
Adding that Shahrukh will be respected in Pakistan Saeed said, "If Shah rukh Khan does not feel safe in India, he can come to Pakistan. I will welcome him. I will help him with his stay here," The Express Tribune reported. ".... If he feels insecure our doors are open."
The JuD chief's comment came soon after Shahrukh talked about his life as a Muslim in India during an interview with Outlook Turning Points magazine.
"I sometimes become the inadvertent object of political leaders who choose to make me a symbol of all that they think is wrong and unpatriotic about Muslims in India." Shahrukh told the magazine.
"There have been occasions when I have been accused of bearing allegiance to our neighbouring nation rather than my own country - this even though I am an Indian, whose father fought for the freedom of India. Rallies have been held where leaders have exhorted me to leave and return what they refer to my original homeland," he added.
During the interview, he also alleged that Indian forces carried out unprovoked firing near the Line of Control (LoC) violating the ceasefire treaty between the two sides. He also urged the United States to carry out drone attacks in India on the grounds of home minister Sushil Kumar Shinde claims that RSS and BJP were promoting Hindu terrorism in training camps.
With reference to the nuclear attack warning issued by Indian authorities in Kashmir, Saeed said that in case of such an attack, India should administer safety measures in National Capital and Mumbai rather in Kashmir.