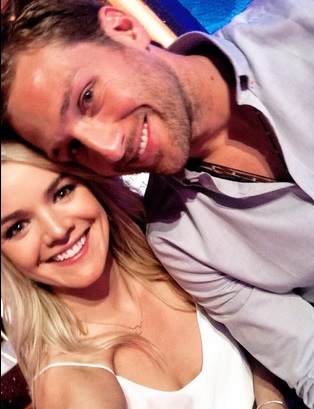 Juan Pablo and Nikki Ferrell have moved on from their four-month-old relationship, as per reports.
The buzz is that Pablo is flirting with other women now. He was seen at Pool After Dark at Harrah's in Atlantic City over the July 12 weekend and was hooking up with some mature women, reported HollywoodLife.
When Pablo gave the rose to Ferrell in the "The Bachelor" finale, it was speculated that their romance would not last. And now, it seems that the rumors have deemed true.
'MILF Mom' Ang Cottone has suggested that Pablo could not keep his hands off her at a mutual friend's party, as per TMZ. Pablo is understood to have invited Cottone to a DJ booth at Harrah's and gotten quite cozy with her. Cottone has been telling people that Pablo was quite flirtatious with her, reported the website.
Ferrell and Pablo are currently filming together for "Couples Therapy" and the buzz is that they are having some major problems. It has also been understood for a long time that "The Bachelor" couple have faked their relationship. There are also reports which suggest that Pablo and Ferrell's PDA at a friend's wedding in the Dominican Republic back in March was not genuine.
However, there is another school of thought, which says that the couple is really happy and is even planning a future together.
While the two are currently trying to make things work long-distance, with him in Miami and her in Kansas City, a source recently told E! that Pablo is very happy with Ferrell and that the couple was even "talking about their future".
Meanwhile, the reason for Pablo and Ferrell's names not being announced in the official announcement of "Couples Therapy" cast was due to a contract.
"It's true, they're doing it. The reason it wasn't put in the press release is due to Juan Pablo's deal with ABC. It's not up until August, so, contractually, it can't be mentioned until then," a source had revealed to E!
Meanwhile, 'Teen Mom' Farrah Abraham thinks that Pablo and Ferrell need to work on their alleged fidelity issues.
"For starters, maybe Nikki and Juan Pablo want to move closer to each other," Abraham offered. "And if they are having fidelity issues, they need to fix it and change things, or else he can go back to being a bachelor."
Pablo and Ferrell are yet to comment on the split rumors.