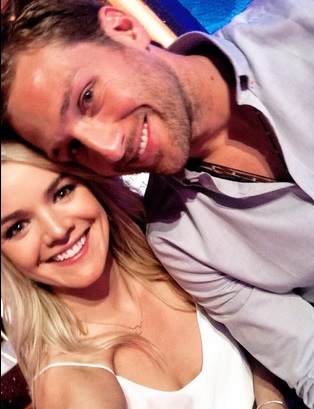 The relationship of "Bachelor" star Juan Pablo Galavis and his girlfriend Nikki Ferrell has once again come under media's scrutiny after their appearance on "Couples Therapy" and Ferrell's subsequent absence from Twitter.
Ferrell admitted on the reality show that she was insecure about her relationship with the "Bachelor" star, and his refusal to pop the question has not helped matters much.
"It's just hard. I think I just want to protect it. I Still think we both--if not him specifically--feel the pressure to share or relationship in the media. I think it's just...I want it to work. But I just feel like I'm like, 'pick me, pick me!' That's how this relationship started...so I still feel like I am waiting for him to pick me," Ferrell said, according to Classicalite.
But this statement had many online users criticizing Ferrell for allegedly pressurizing Galavis into a commitment. And now that she has bid adieu from Twittersphere, her beau has taken it upon himself to defend his ladylove.
"The right woman would never ask you to choose between her and your child," wrote one, to which Galavis replied that Ferrell "has NEVER done that..."
He also asked his fans to avoid jumping into conclusions based on that one episode. "Time will TELL... The WHOLE process is TOUGH, so DON'T make your conclussions that QUICK... There is like 6 episodes LEFT... #CouplesTherapy," he tweeted.
In the meantime, a Life&Style report cited Ferrell's friends as saying that they want the pediatric nurse to dump the Bachelor star. "Everyone thinks she should just dump him already," a friend told the magazine. "Their relationship is exhausting and like an emotional roller coaster for everyone. Plus, they only see each other about once a month!"
The magazine also claims that Galavis has a hidden agenda for appearing on "Couples Therapy", and it was not to work on his relationship with the winner of season 18 of "The Bachelor."
"They each got $50,000 to be on Couples Therapy, so, of course, that's why Juan Pablo wanted to do it," Ferrell's friend told Life & Style. "They also just came back from an all-expenses-paid trip to Bali — something that wouldn't have happened if Juan Pablo wasn't still with Nikki."