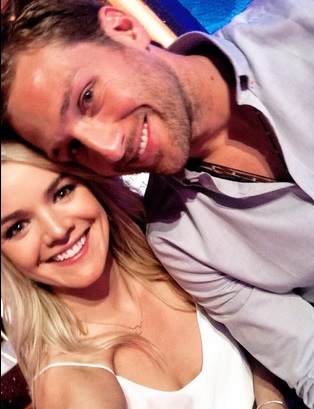 The relationship of "Bachelor" stars Juan Pablo Galavis and girlfriend Nikki Ferrell seems to have hit rock bottom, their social media activity indicates.
Galavis on Sunday posted online a picture of him hanging out with a brunette pal, and captioned it "Con my cuate," which roughly translates to "With my buddy."
Immediately after he posted the picture, Ferrell unfollowed him on both Twitter and Instagram, and posted a quote saying: "Isn't it pathetic how we waste so much time on certain people and in the end they prove that they weren't even worth a second of it."
A few hours later, the woman in Galavis' picture, Laura Gomez, an entrepreneur who lives in San Francisco, posted another quote saying, "That awkward moment when people think your guy best friend is your boyfriend."
The current state of their relationship is unsure, but throughout Sunday, Galavis was following and then unfollowing his girlfriend on Twitter. On Sunday, he stopped following her at least twice, only to resume contact on the microblogging site the next day. On Monday, Galavis was following her as of 7 a.m., only to stop later on, reported People.
Ferrell and Galavis have gone through a lot since the "Bachelor" ended early this year, and one of the major hurdles that the pediatric nurse has been facing is getting Galavis to express his feeling for her.
They have been dealing with the issue on "Couples Therapy," and Galavis is yet to profess his love for Ferrell.
In September, the pair opened up about the pressures in their relationship, and added that the constant media scrutiny was hurting them.
"We ended the show, and everybody was attacking us," Galavis said, according to People. "It hasn't been an easy road, but I think we handle it somewhat okay."
"He handles it okay," Ferrell interjected. "I don't. I struggle...The more we open up this relationship to show people into it, the more it gives them to attack us. I want it to be a normal relationship. I want to protect us. I feel like Juan Pablo too a lot of s--- from people in the media for not saying 'I love you.' I just want to have my normal life."
Only time will tell if the couple's recent fight on social media is the final nail in the coffin, or it's just a lovers' squabble.