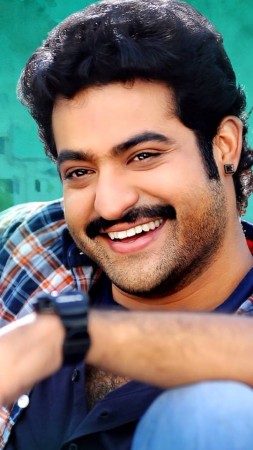 Telugu actor Jr NTR is going to be a father soon.
The actor and his wife Lakshmi Pranathi, who got married in a grand ceremony in 2011, are expecting their first child. In the last few weeks, speculations were rife that the couple is expecting, after Lakshmi was spotted with a baby bump during recent outings.
Now, sources have confirmed that the couple would soon become parents. "Lakshmi is pregnant and the couple is expecting the birth of their first child. The entire family is overjoyed and preparations are underway to welcome the arrival of the newest member of the family," a source close to the family told the Times of India.
Apparently, NTR and his wife have been shopping for baby accessories. "Both NTR and Lakshmi are shopping heavily for their new family member. At regular times, Jr is taking breaks from shoots to attend his loving wife," a source told Gulte.
It seems the NTR family is excited about the new addition to their family and they are getting ready to welcome the fourth generation child. However, there is no official word on Lakshmi's pregnancy from the family.
Interestingly, the news has come just days after it was confirmed that another Tollywood star will soon become a father.
"Stylish Star" Allu Arjun and his wife Sneha Reddy are also expecting their first child. After months of speculations about Sneha's pregnancy, the news was confirmed with a picture of Allu Arjun and his pregnant wife (with a clearly seen baby bump) surfacing online. The "Arya" actor himself had shared the photo online and posted a message saying,"Having a baby is like falling in love again, with your wife and child. Cutie, come soon."
Another south star who is going to become a father is Prithviraj. The actor announced the news on his Facebook page.