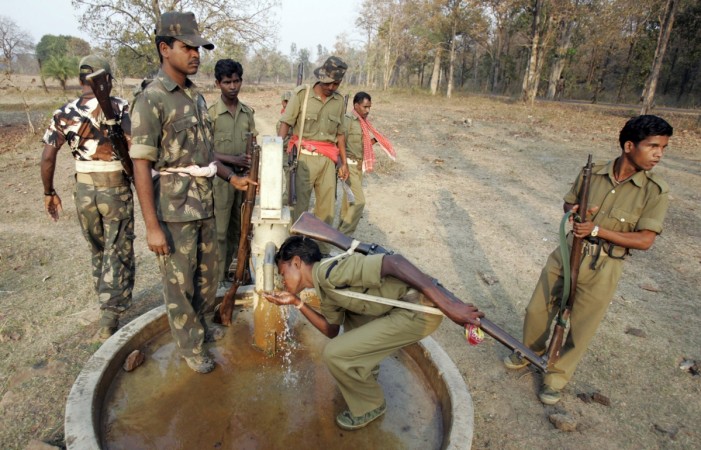 Mediapersons who visit Maoists-affected regions in Chhattisgarh are exposed to threats and attacks by both the state and non-state actors, the Editors Guild of India team that was in Chhattisgarh to "verify and assess the threats and challenges faced by journalists in the State" reportedly said in its report.
The team visited Jagdalpur, Bastar and Raipur between March 13 and March 15 to corroborate media reports that suggested journalists face threat in the state. It found that the reports were true and mediapersons were working there under fear or pressure, the Hindu reported.
"Bastar division of Chhattisgarh is fast becoming a conflict zone. There is a constant battle on between the security forces and the Maoists. Journalists, caught in the middle, are under attack by both the State and non-state actors. Several incidents have been reported over the past few months of attacks on journalists. At least two, according to the reports, were arrested and imprisoned and others threatened and intimidated to a point where they had to leave Bastar for fear of their lives. The residence of at least one journalist, according to the information, was also attacked," the report said.
"The fact-finding team came to the conclusion that the media reports of threats to journalists are true. The media in Chhattisgarh is working under tremendous pressure...There is pressure from the State administration, especially the police, on journalists to write what they want or not to publish reports that the administration sees as hostile. There is pressure from Maoists as well on the journalists working in the area," it added.
The report noted further that journalists fear they are under "government scanner and all their activities are under surveillance" and their telephones are also tapped.
The team, including Editors Guild of India general secretary Prakash Dubey and executive committee member Vinod Verma, found that journalists working in the area are viewed either as "Maoist sympathisers or pro-Maoists."
"The journalists representing national or international media generally come from either Raipur, where they are generally posted or from the head offices like Delhi and Mumbai...They are generally seen as Maoist sympathisers or pro-Maoists. According to a senior editor in Raipur, their reports seems pro-Maoist because they go inside and talk to the people and anything coming from the people usually contradicts the government's version and hence it is labelled as pro Maoists or anti-government," the report said.
"Every journalist who is working in Bastar feels that he or she is not safe. On one hand they have to deal with Maoists who are becoming more and more sensitive about the reports appearing in the media and on the other hand, the police want the media to report as and what they want," it added.