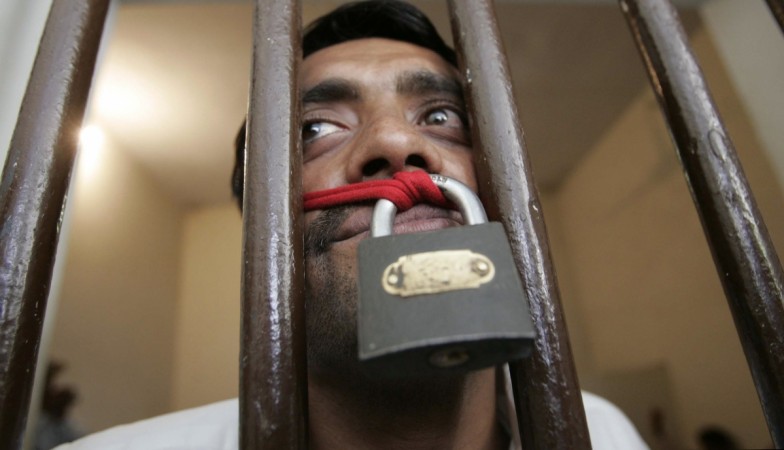 Journalists from Kashmir took to the streets on Monday to protest against the Jammu and Kashmir government decision to ban the publication of Srinagar-based English daily Kashmir Reader after the government said that the newspaper contains "material and content which tends to incite acts of violence and disturb public peace and tranquillity."
Demanding an immediate revocation of the ban, the Kashmir Editors Guild (KEG), which termed the ban as "against the spirit of democracy and freedom of press", sought intervention of the Press Council of India.
"The ban, without any prior notice to the Printer, Publisher and Owner of Kashmir Reader is against the basic spirit of democracy as well as the freedom of press…The government order, banning the newspaper, is vague and unclear about the charges for which such a harsh step has been taken," read a statement by KEG.
According to an official release issued by the Directorate of Information and Public Relations, the ban order was issued a week after a notice was served to the newspaper where it was asked to explain its position on a series of stories published by it. However, representatives of the paper deny receiving any such notice.
While the working journalists protested against the ban, the Kashmir Editors Guild held an emergency meeting in Srinagar and asked the government to revoke the ban immediately.
Earlier in July, following the killing of Hizbul Mujahideen terrorist Burhan Wani that triggered protests in Valley, the state government had banned the publication of newspapers for several days terming it a "reluctant decision" and a "temporary measure to address an extra-ordinary situation".
After receiving intense criticism for the decision, the government shuddered from the responsibility and deflected the blame on the police for taking the decision and eventually asked the newspapers to resume publication.