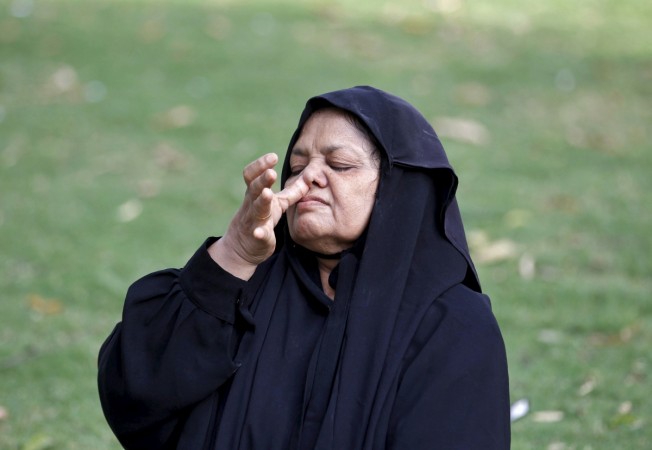 A journalist in Delhi, who had reported in March that the Ministry of Ayurveda, Yoga and Naturopathy, Unani, Siddha and Homoeopathy (AYUSH) had replied to his RTI query that it doesn't recruit Muslims, was arrested on Saturday for faking the reply to the RTI. The journalist has denied the allegations against him.
Pushp Sharma, who works for the Milli Gazette — which claims to be "Indian Muslims' leading newspaper" — in his report, in March, had said that despite 711 Muslim yoga trainers applying for a short-term assignment abroad for the World Yoga Day 2015 none was selected. However, 26 Hindu trainers were sent abroad.
The AYUSH ministry had filed an FIR with the Delhi Police after the report was published to examine the RTI's veracity, according to ANI.
"The Ministry strongly condemns this piece of misreporting, clearly aimed at causing chasm between different sections of society and promoting disharmony and mistrust with ulterior motives," the ministry said in a statement, according to ANI.
Sharma was questioned by the Kotla Mubarakpur police after the report was published. The reply to the RTI went through forensic analysis. The editor-in-chief of the newspaper was also questioned, the Times of India reported.
Sharma has maintained that he has proof the RTI reply is genuine, according to ANI.