Bachelor in Paradise couple Josh Murray and Amanda Stanton's relationship has gone from bad to worse after he got the police involved in their fight over a car. The recent fight is said to have erupted after Stanton reportedly refused to give back a car that he bought when they were in a relationship.
Also read: The Flash Season 3 episode 18 spoilers: Is Savitar future Flash?
"Josh purchased the vehicle," Hayley Watts, his personal assistant told E!News. "It's all in his name, but he let her use it when they were together and had plans to be a family. She said the only way she'd give it back is if she was ordered by a judge," Watts said.
This is when Murray decided to get police officials involved, and a police officer was with Watts when she went to get the keys back. However, things did not go well there as Watts accused Stanton of body shaming her.
"In front of her daughter, Amanda proceeded to call me 'Fatty'' a number of times. Repeatedly. She was body-shaming me in front of her daughter. It was really hurtful. She knows I have struggled with my weight," she said, adding that Murray was the one who ended the relationship with Stanton because he was tired of all the drama surrounding the mother of two.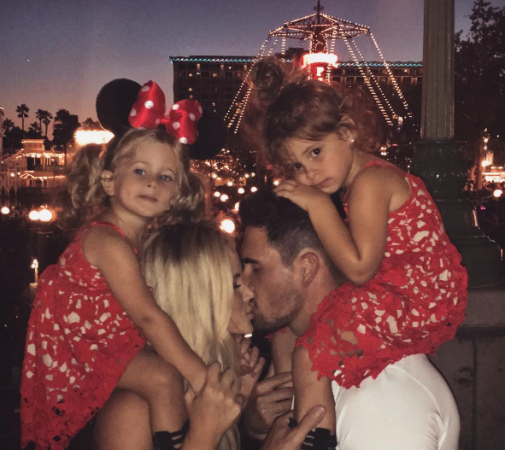 Stanton has responded to these allegations, saying it's all lies. Reportedly, Murray bought her a car because he was jealous of her using the one her ex-husband gifted her.
"He's the worst. Everybody warned me," Stanton said.
Is Murray really as bad as Stanton claims?
Murray and Stanton quickly hit it off during their stint on Bachelor in Paradise Season 3, and they got engaged in the finale. During their time on the show, most of the contestants warned her from getting involved with Murray, who was the finalist in Andi Dorfman's season of The Bachelorette.
Dorfman had accused Murray of being insecure and emotionally abusive during their time together. She also revealed in her memoir that he often called her a bitch and a whore for sleeping with fellow contestant Nick Viall. Reportedly, Murray was also suspicious of her relationships with other men.
Viall once said on Bachelor in Paradise that all that Dorfman wrote about him in her memoir are true, and that he believes she was being honest about Murray being emotionally abusive as well.