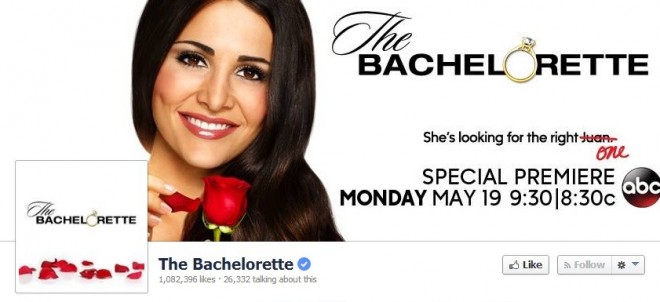 Season 10 of "The Bachelorette" has so far been without any controversies, but that is all about to change as a new report claims that Josh Murray, who is believed to be the recipient of the final rose, is cheating on Andi Dorfman with his former girlfriend.
Celeb Dirty Laundry is supporting the cheating claim based on a leaked photo of Murray's Snapchat profile.
Snapchat, a photo messaging application, enables a person to send videos or pictures to a controlled list of recipients, and in Murray's case, one of the recipient is Brittany McCord, his former girlfriend.
Murray's Snapchat profile also listed McCord as the person he interacted most frequently with, followed by Dorfman.
It is not surprising that Dorfman's name is included in the list as multiple reports claim that the duo got engaged soon after the Final Rose ceremony of "The Bachelorette" was shot. But McCord's name in the Murray's Snapchat profile is going to cause some trouble, the Celeb Dirty Laundry report predicted.
In March, McCord announced on Twitter that she and Murray were once an item when she reportedly posted a picture of them together online with the message, "Even tho it didnt work out between us, I still wish you all the best on the next season of the bachelorette #teamjosh."
She is also believed to have dated Murray's brother Aaron, as McCord posted the following message in May.
Ugh I know we didn't make it as a couple but I still have faith in you. Good luck in the draft Aaron! @aaronmurray11 pic.twitter.com/ZUoxp0bkk1

— Brittany (@brittanymccord) May 8, 2014
It remains to be seen if there is any truth to the story, but Murray has been getting a lot of friendship requests ever since his Snapchat profile picture has been leaked.
"Wow, just got slammed out of nowhere with requests on snapchat today ... Sorry guys, I love making new friends but just not on that app," he tweeted.
Dorfman has not reacted to these cheating rumors.
The assistant district attorney from Atlanta, who is clearly smitten by Murray, recently gushed about their first kiss on her People blog stating that she loves a man who goes in for the kiss.
"I loved my first kiss with Josh. He was so nervous, and I found it so adorable! I like a man who just goes in for the kiss, and in front of the mansion, dancing, that was the perfect moment. So romantic!" Dorfman wrote in her blog for People.