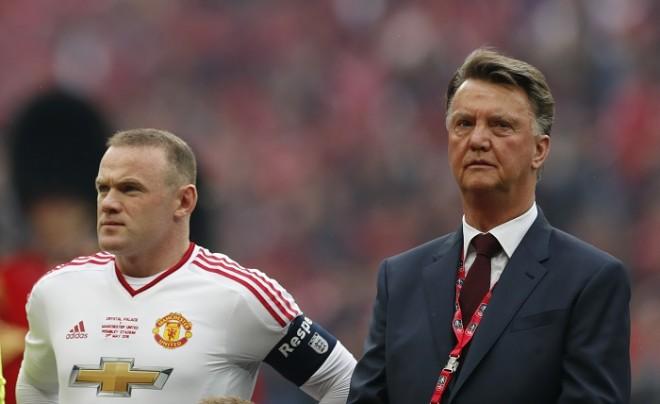 Manchester United had something to rejoice at the end of yet another disappointing season, as they lifted the FA Cup for the 12th time at Wembley on Saturday. However, the FA Cup victory was not enough to save Louis van Gaal's job at Manchester United, after the club finished outside the top four, with it missing out on Champions League qualification.
Speculation regarding the former Chelsea manager Jose Mourinho taking over from Van Gaal this week has spread its wings. But the Red Devils are yet to confirm the news.
According to AFP, Van Gaal reportedly left the team hotel by saying "it is all over" to a Sky Sports reporter.
But his remark does not clarify anything, even if it further fuels of speculation.
It has also been reported by Daily Mirror that Jose Mourinho will meet Manchester United management to discuss severance payment, consdiering the Dutchman has a year remaining on his contract.
Meanwhile, former Manchester United defender Phil Neville has stated that Mourinho will not last too long at United, even if he is guaranteed to bring back trophies.
"I can't see him staying too long at Man United, maybe two or three years, that seems to be his shelf life at a football club. When Jose finishes at a club it tends to be a pattern where he falls out with a few players, he gets disgruntled and the team dips," Neville was quoted as saying by Sky Sports.
"It happened at Chelsea, it certainly happened at Real Madrid where there were rumours he fell out with a few players. It's a pattern with Jose, he comes into a club, he gets success but he doesn't stay for too long."
The former defender, though, believes Mourinho is the right appointment for Manchester United.
"He's a proven winner, a proven champion. United fans want a team that will challenge for the league title, not a team that finishes seventh or fifth, and Jose is probably the man for the job," Neville added.
Reports also suggest that the former Chelsea boss has already been handed £200 million to make summer transfers.