Liverpool defender Dejan Lovren has started the war of words ahead of the Reds' trip to Old Trafford to face Manchester United on March 10.
The last time the Red Devils faced the Merseyside club was at Anfield in October 2017. The tie ended in a goalless draw, which saw Jose Mourinho's side defend deep, leaving Romelu Lukaku isolated up front.
United manager was heavily criticized by a section of pundits for setting up a defensive team against Jurgen Klopp's side. Lovren expects the Portuguese tactician to park the bus once again when Liverpool visit Manchester on Saturday.
The former Southampton aimed a fresh dig at United by suggesting that Liverpool never play for a point like the 20-time English champions.
"Maybe they are not in the best shape, but still they win ugly. What matters is the points. Last time, when they came here, they defend really deep so let's see what happens now," Lovren said, as quoted by The Times.
"[Will they do that again?] I think so. They need the points, definitely. For them it will be maybe a good point but, for us, we never play for a point. We will play like we play every day, attacking football. Let's enjoy.
"Still, you know Mourinho has his own plans. It is our job to focus on ourselves and play how we hope will beat them."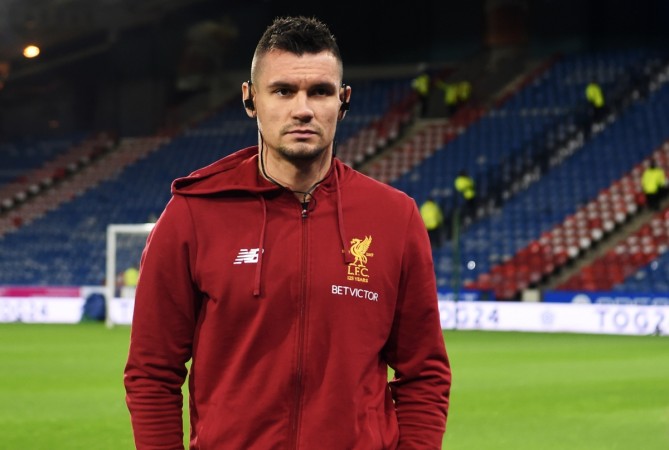 Lovren accused Lukaku of deliberately stamping on his face when the two sides met in October. The 28-year-old has put the incident behind him and admitted that it will be "quite challenging" for him to face the Belgium international, who according to Liverpool defender is one of the best strikers in the Premier League.
"No. It is over. There is another game. He is a top striker. We can say what we want, he scores many goals," the ex-Saints man explained.
"I enjoy playing against big top strikers and the biggest challenge for me is when you have Mo Salah and [Sadio] Mané at the training ground and then you know what you are.
"Definitely Lukaku is one of the best strikers in the Premier League. I think again it will be quite challenging — but if they don't they have the ball. . ."