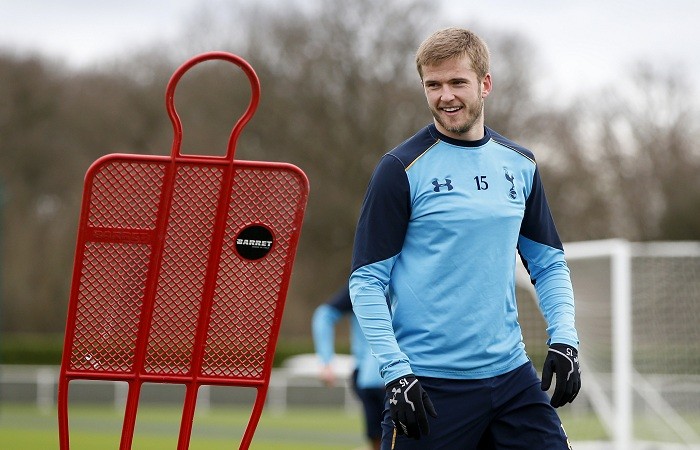 Manchester United are expected to spend a lot of money in the summer transfer window after Jose Mourinho's first season in charge has not gone exactly as planned. The likes of Antoine Griezmann and Neymar have been linked with a move to Manchester United recently, but Tottenham's Eric Dier is also rumoured to be on their wishlist, and Mourinho wants to make the England international the first summer signing.
Also read: Jose Mourinho wants Casemiro for David De Gea
With Michael Carrick ageing or likely to leave/retire at the end of this season when his contract expires, the Red Devils will need a new central midfielder and have identified Dier as his long-term replacement.
Dier is a highly versatile player and can operate as a centre-back, a right-back and as a defensive midfielder. Dier has excelled in his preferred midfield position at Tottenham, but this season, due to injuries and Mauricio Pochettino preferring to play with a back-three, the England international has played as a defender.
While he has done exceptionally well in that position for Tottenham this season, the former Sporting Lisbon man is reported to be unhappy playing in that position.
Reports say that Manchester United are ready to spend in excess of around £40 million for Dier and Mourinho is hoping the money spent on the 23-year-old will be repaid over a long period of time, just like the £89 million they spent on Paul Pogba at the start of the season.
Manchester United are in a tough fight to finish in the top four this season, but are favourites to win the Europa League this season, which would earn them a Champions League place next season.
However, the Manchester United hierarchy do not want another Premier League slip up and want to challenge for the title at all costs next season. With a turnover of more than £500 million, they are willing to let Mourinho spend as much as he wants to bring back the glory days of Sir Alex Ferguson.
Check out some Eric Dier passing and tackling skills in this video.