Jose Mourinho has not had the best of starts to his Manchester United managerial career, but the club hierarchy believe he is the perfect successor to Sir Alex Ferguson, in terms of loyalty, tactics, winning spirit and everything else. Disclaimer, this is only what is being reported in the British press.
An eight-year extension for Mourinho, 10-year extension for Mourinho? Apparently, several rumours are doing the rounds at the moment. Truth be told, Manchester United are silent over any possible development and that should be that. The legacy club has always relied on results and youth player development to make an impact. Take the examples of Paul Scholes, Ryan Giggs, Wayne Rooney, or even Ferguson.
The 53-year-old Mourinho, who is a UEFA Pro License coach, signed a three-year contract with United thus summer, which runs until mid-2019. There is also this option for the Portuguese to remain at Old Trafford at least until 2020.
Mourinho himself has revealed on multiple occassions that he is keen to stay at the Theatre of Dreams for "many, many years". The ball is now in the Glazers' court, the owners of the club, to decide the next step.
Just trivia: Manchester United have witnessed the worst start to their season in 27 years...under Mourinho!
What the British press is saying
Guardian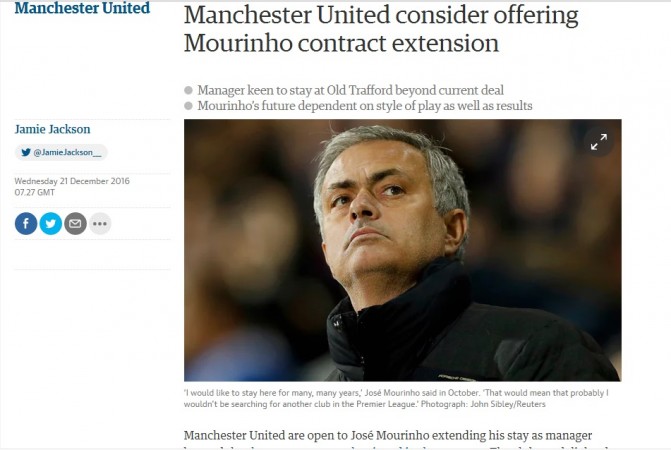 Quoted: The club are delighted with the start the side have made and believe he is the man to bring a 21st league title to Old Trafford.
Daily Star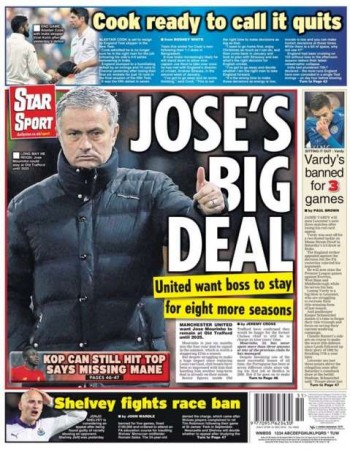 Daily Mirror