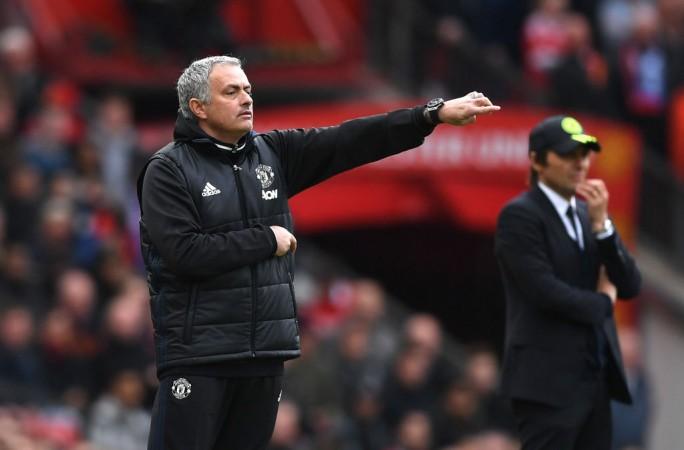 Manchester United manager Jose Mourinho has insisted that his team do not get enough credit for their domestic form this season.
United are on course to finish in second place in the Premier League this season, which would be the club's best since Sir Alex Ferguson retired after winning the title in 2013.
Mourinho said the improvement in United's performances this season compared to last season deserved more praise, despite the 16-point deficit between his side and runaway league leaders Manchester City.
"When things go wrong, people don't think twice and have a go at us," the former Real Madrid coach told Sky Sports.
"When things go well there is always a 'but' – it's very rare that people look at the positives and be straight with our team.
"But in the end there are things that are undeniable, you can try to hide but you cannot deny it. One of them is that we beat every team in the Premier League this season, we won against the 19 direct opponents.
"We won against every one of the top six, we have a great number of points in between the top six."
United came from behind to beat City 3-2 at the Etihad Stadium to deny their local rivals from being crowned champions, but Mourinho denied that the result was the best he had overseen since taking over at the club.
"No, I would prefer to lose this match and win the title, honestly," he said.
"But we are working really hard to try and finish second. Three points in a difficult match gives up better conditions between now and the end of the season to finish second, which is the position we want.
"The performance was amazing, especially in the second half when we were losing 2-0 against the future champions, a team that didn't lose any Premier League match at their stadium."
United must beat West Brom at Old Trafford on April 15 to prevent City, who beat Tottenham 3-1 on April 14, from being crowned Premier League champions.