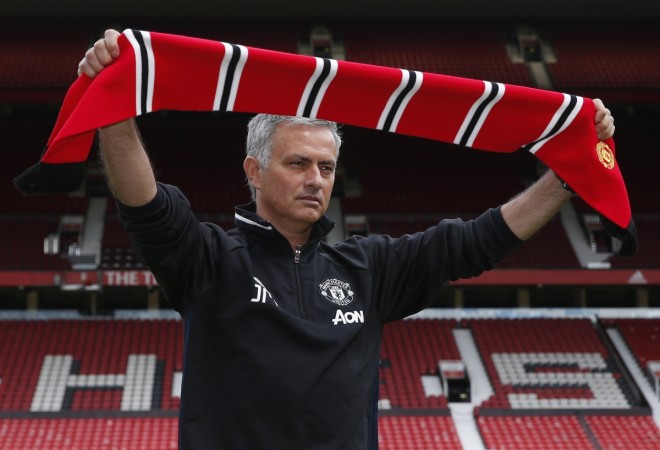 Manchester United manager Jose Mourinho is frustrated that the Premier League giants are not playing in the Champions League this season and wants to make sure the Red Devils book a berth in the prestigious UEFA competition by this time next year.
Mourinho, speaking at his first press conference since being appointed as the new United manager on a four year contract, mentioned that managing Manchester United is a dream job.
"I have arrived into a club that is difficult to describe. I don't like the nomination that this is the dream job. This is reality and the reality is that this is the job that everyone wants," the Portuguese was quoted as saying by the club's website.
"This challenge does not make me nervous, it comes at the right time in my career. I'm a bit frustrated that I am not playing Champions League. Hopefully it is only one season we are not there," he added to BBC Sport.
"Manchester United is a Champions League club. In July 2017, instead of waiting for Europa League play-offs, we make sure this club is where it is meant to be - the Champions League."
United finished fifth last season and have qualified for the UEFA Europa League group stages.
"I want everything. I want to win matches, I want to play well, I don't want to concede goals. I want the fans to be behind us. Of course we're not going to get everything but we want to," Mourinho added.