The all-important Manchester derby at Old Trafford reportedly witnessed players and officials from both camps involved in some skirmishes in the tunnel after City pipped the home team 2-1 on Sunday.
The Manchester United manager was unhappy with the loud music which was coming from the City dressing room, and the gaffer made his feeling known, asking them to 'show respect'. It did not go down well with the Manchester City players and goalkeeper Ederson and Mourinho had a heated exchange of words in Portuguese.
According to Daily Mail, Mourinho was also hit by an empty plastic bottle and water was also thrown at him.
The home team players were not happy with the situation, and some of them even went into the action scene, resulting in some scuffles between the two camps. Punches were also said to have been thrown at one another. Mikel Arteta, Pep Guardiola's assistants at City, also got injured in the process.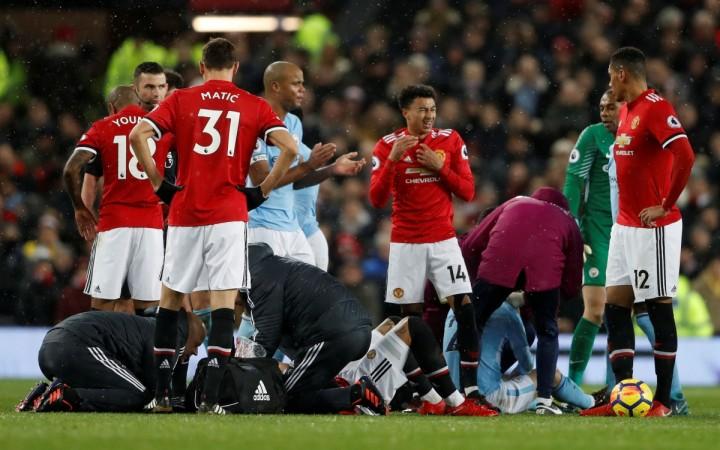 The scuffle was brought to an end by the police and stewards.
Though no video has surfaced about the reported scuffle, some eyewitness could not even believe what they were seeing.
"People couldn't believe what they were seeing. It was going crazy for a few seconds, with loads of screaming and shouting. It looked like it might get completely out of control," Sun Sport quoted an eyewitness as saying.
The after-match scuffle might have bagged headlines, but Guardiola's City have increased their lead at the top by 11 points, and are now clear favourites to win the title after a quality performance against United.