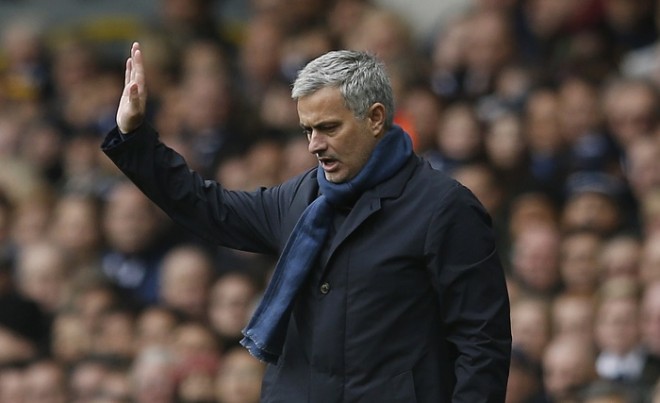 With Manchester United's form still a little suspect, the future of Louis van Gaal remains up in the air. Rumours of Jose Mourinho replacing the Dutchman at the helm has been doing the rounds, with the Portuguese favoured to take over at Old Trafford next season.
A report in Spanish publication El Pais suggests that the former Chelsea manager has already signed a pre-contract agreement with Manchester United and is all set to take charge in the new season.
There were rumours that if Manchester United fail to win against their noisy neighbours Manchester City Sunday, van Gaal will be shown the door. But a win over Manuel Pellegrini's side gave van Gaal some breathing room.
According to the contract, Manchester United will have to confirm Mourinho's signature by May 1 or else they will have to pay a hefty amount to the Portuguese.
United will still hold the rights to appoint him ahead of the start of the new season. If United do not sign Mourinho as their next manager, the Red Devils might have to pay up to £15million to the former Real Madrid manager.
This clause has been included in the contract because of difference of opinions in the Manchester United management, according to the report. Sir Alex Ferguson and Sir Bobby Charlton are not convinced that the 53-year-old former Inter Milan manager is the right man to replace Van Gaal.
A source from his agent Jorge Mendes' company Gestifute confirmed this news to the Spanish media house, Sunday.
The report also says that Real Madrid want Mourinho to replace Zinedine Zidane next season, but the Portuguese prefers a move to Manchester United.