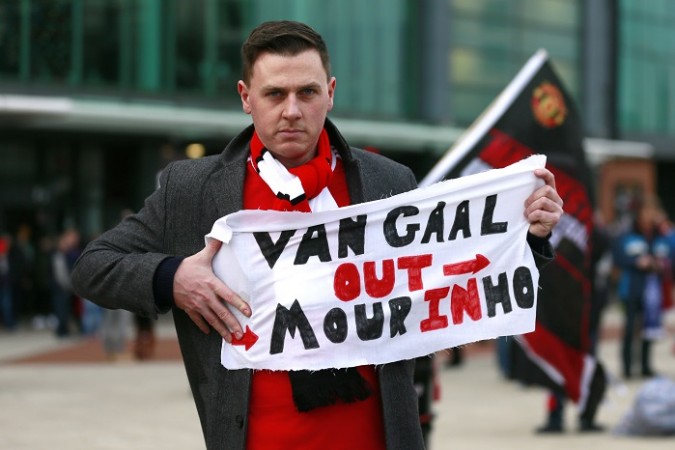 Jose Mourinho is convinced he will be the next Manchester United manager. The current boss Louis Van Gaal is under tremendous pressure to deliver results, and even if he does, the Dutchman has been tipped to exit the club at the end of the season.
With Manchester City securing the signature of the most coveted manager in the world in Pep Guardiola, Manchester United executive vice-chairman Ed Woodward is under pressure to respond in kind, and Mourinho is the only really big-ticket option available for the Old Trafford club.
Mourinho was heavily linked with a move to Manchester United late last year, when Van Gaal's team went on a winless run, which put their season in jeopardy. Their campaign remains under threat, with Manchester United currently six points off fourth-placed City.
A Champions League place for next season is thought to be the absolute minimum requirement if Van Gaal is to keep his job for the final year of his contract. Even if Manchester United manage to finish in the top four, though, it might still not be enough for Van Gaal to stay at the club, considering the lack of tangible improvement the club have shown under his one-and-a-half-year tenure.
While Manchester United's style has improved over the last few matches, results still remain inconsistent and with Mourinho desperate to take over, Woodward might finally relent and agree a deal with the Portuguese.
According to the Daily Mirror, that deal has already been agreed, with Mourinho reportedly telling his friends, he has agreed a move to manage Manchester United from next season.
If that does turn out to be the case, it sets up a mouthwatering prospect of Guardiola vs Mourinho for next season. And as far as one of Mourinho's former players is concerned, there is no better manager to turn around Manchester United's fortunes than the Portuguese, who was sacked earlier this season by Chelsea.
"It takes a brave coach to go there now, but Jose is brave enough," PSG midfielder Thiago Motta, who won a treble with Mourinho at Inter Milan, was quoted as saying by the Mirror. "For the last three seasons Manchester United haven't been the Manchester United people are used to.
"I know there would be pressure on Jose to get United back winning trophies, but that will not bother him. In my experience, Jose does not feel pressure -- he has such belief in his abilities. The Jose that you see in interviews is also the Jose the players see, he really is that confident in himself."