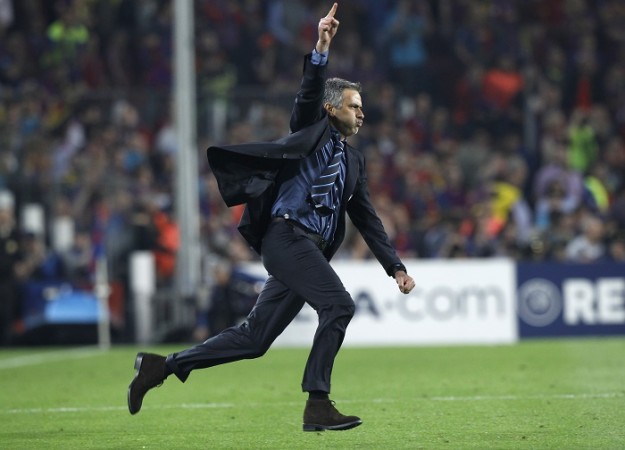 Manchester United have not played the kind of football they are known for under the Dutchman Louis van Gaal, and that has led to much criticism.
Jose Mourinho has been tipped to replace Van Gaal next summer, and if he does, reports suggest that the Portuguese manager will be allotted a huge transfer kitty.
The English giants have failed to impress in the ongoing season and they are said to have been playing 'boring' football.
In spite of a number of big signings like Bastian Schweinsteiger, Morgan Schneiderlin and Memphis Depay, the Red Devils are struggling to make their way back into the top four of the Premier League.
Anthony Martial and Matteo Darmian have lived up to the expectations to a certain extent, but football is a team game. Manchester United are yet to play their best football this season, and finishing in the top four of the league is not going to be easy.
Van Gaal has brushed off the rumours of him getting sacked with Mourinho hired as his replacement at the end of the season, but if results do not improve, the Dutchman's future with the club will be in doubt.
Should Mourinho replace Van Gaal as the Manchester United manager, it will be interesting to see whether the Red Devils get back to playing the kind of football they are famous for.
The English giants have been linked with Mourinho for quite some time now. Ever since Manchester City announced that Pep Guardiola will take over from Manuel Pellegrini next summer, the pressure on Van Gaal has been on the rise. If Mourinho is given the job next season, the Portuguese will be given a massive £300 million to recruit new players.
"If Jose comes in he will be given whatever it takes to make United the best again," a source close to the club was quoted as saying by Daily Star.
"But it isn't just about how much is spent, what matters is how it is spent because United need the right players to take the club forward. Only genuine world class stars will be looked at."
Manchester United are expected to sign some big names in the next transfer window and Mourinho, as we all know, is known for splurging money to rope in world-class players.