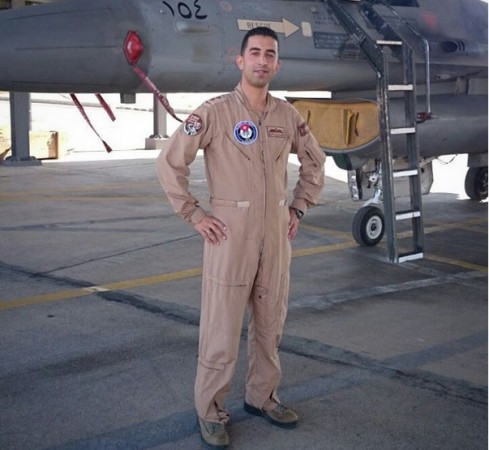 The Islamic State has claimed that the Jordanian pilot burnt alive by the militant outfit was heavily sedated and probably didn't even understand what was happening to him during the execution.
In the footage, released by the Islamic State, the pilot was shown locked up in a metal cage wearing an orange jumpsuit. He is seen stoically standing even as his captors douse flammable liquid all around him and set him on fire.
A report in Saudi Arabia's Burnews.com noted that Kasasbeh's apparent resignation to his fate as well as his apparently heroic stoicism as his petrol-soaked jumpsuit burst into flames, was due to heavy sedation.
The report citing an unidentified ISIS militant noted that the Jordanian pilot was administered enough sedative to "make sure to kill a sense of what is happening around him."
"It is important to note that [Kaseasbeh] seemed unconscious and unaware of what awaits him and not, as some have said, that he is not afraid," the report added.
The Islamic State's merciless killing of al-Kasaesbeh has been widely condemned and has sparked a wave of nationalist fervour in Jordan.
Since the pilot's killing, Jordan has vowed a "relentless" war against ISIS and it has been bombing Islamic State targets one after the other. There have also been reports that the Hashemite Kingdom is planning to deploy its ground forces in Iraq to "eradiate" the ISIS.