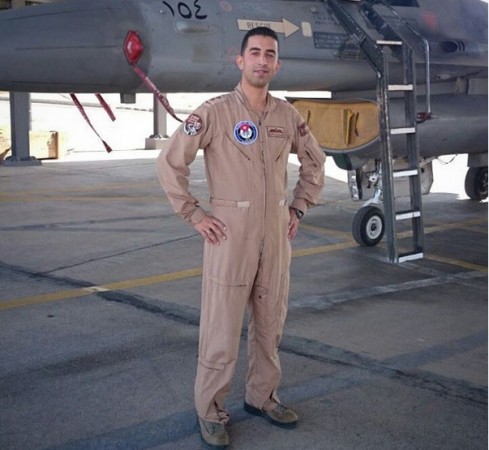 Piqued at Jordanians celebrating the execution of female suicide bomber and prisoner Sajida al-Rishawi by the Jordanian government, Islamic State (ISIS) militants have threatened to 'invade' Jordan.
The country executed Sajida al-Rishawi in retaliation to ISIS killing Jordanian pilot Muath al-Kasaesbeh. Sajida al-Rishawi's release was demanded by the ISIS as part of a prisoner swap to release the pilot.
In the aftermath of the ISIS video showed Muath al-Kasaesbeh being set on fire as he stood inside a locked cage, Jordan promised a swift and "earth-shaking" response. It kept its word by executing two prisoners, including Iraqi national Sajida al-Rishawi on Wednesday morning.
While Sajida al-Rishawi had links with the al-Qaeda, the other prisoner Ziad Karbouli, was a former aide to the deceased leader of al-Qaeda in Iraq, Abu Musab al-Zarqawi.
However, for many, the execution was not enough, as people in Muath al-Kasaesbeh's hometown called for burning Sajida al-Rishawi's body and of all terrorists with links to the ISIS.
Rita Katz, the Director and co-founder of the SITE Intelligence Group tweeted that ISIS has issued a threat to "invade Jordan" in response to the execution of Sajida al-Rishawi.
The ISIS reportedly also said that her killing should not be considered a "victory for Jordan" as the pilot killed several women.
#ISIS on Twitter: Killing Sajida "not a victory for Jordan, for the pilot killed tens of women...It will be followed by invading Jordan"

— Rita Katz (@Rita_Katz) February 3, 2015
The ISIS video showing how the Jordanian pilot was burnt alive, sparked angry reactions from many Muslims.
Egypt's top Muslim authority, the 1,000 year old Al-Azhar university revered by Sunni Muslims around the world, in his statement called the ISIS a "Satanic, terrorist" group.
The Grand Sheikh of Al-Azhar, Ahmed al-Tayeb, said the killers themselves deserved to be "killed, crucified or to have their limbs amputated."
On its part, the ISIS also released a statement justifying its action of burning alive the pilot.