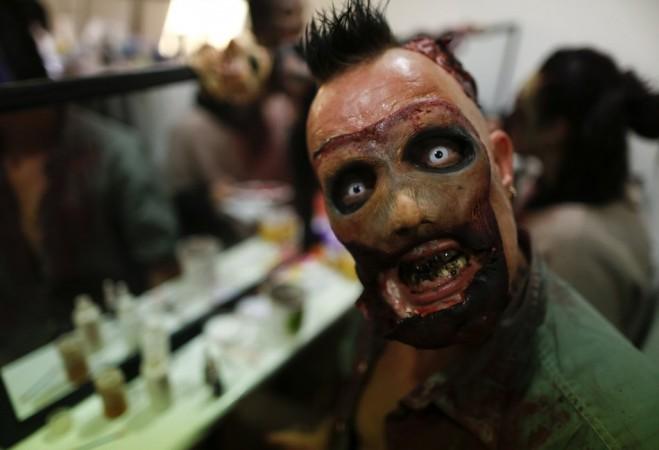 The Jordan government has announced a complete ban on celebrating Halloween in the country, fearing backlash from fundamentalist orthodox groups who find the observance as Satanic and homosexual.
In a statement, the Jordian home ministry has announced that it has banned all sorts of activities surrounding Halloween, so as to prevent a repeat of the rioting that the city of Amman had during Halloween for the last two years.
Ministry spokesperson Ziad Al Zoubi confirmed the decision to Jordian daily Al Ghad. The ministry stated that it was forced to make the ban public, after a few groups came to the department asking for permission to hold Halloween celebrations.
Last year, Jordan's Muslim Brotherhood had attacked the venue of Halloween celebrations in an Amman cafe, after it claimed that the observance was "Satanic and homosexual".
According to Middle East-based media house The National, the Muslim Brotherhood even published a statement, condemning those celebrating Halloween in Jordan.
"We watched with disgust and shame last night homosexual and Satanic rituals in an Amman cafe.This presents a challenge to the values of the Jordanian people and their Arab and Muslim identity, as well as a viotion of religious laws," the group stated.
The group had even demanded that those who organised the Halloween party should be tried under law for performing a "grotesque act".
The group was reportedly involved in attacking the Halloween celebrations and setting fire to the cafe, where the event was being held.
Watch video of the rioting during Halloween in Jordan
Halloween, which is largely an American holiday, has often been misunderstood. There are several misconceptions about Halloween as many consider it to be an 'evil' festival.
The holiday, which is observed on 31 October, has its roots dating back to the Feast of Saints to E. Ireland. Despite it Celtic origins, the name Halloween comes from the Catholic holiday, All Hallow's Eve.