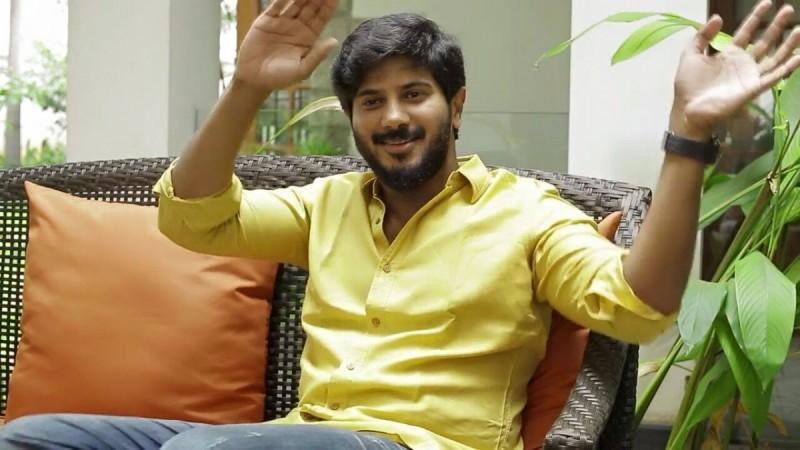 A series of videos of young star Dulquer Salmaan's casual and friendly conversation with veteran filmmaker Sathyan Anthikad's twin sons Akhil Sathyan and Anoop Sathyan have been released online. Dulquer is seeing speaking freely about a few unknown facts about his life through these videos, which have gone viral on social media.
Read Jomonte Suviseshangal review
The video series, titled Jomon Talks, has hit the cyber space after the release of the young star's recent family entertainer Jomonte Suviseshangal, directed by Sathyan Anthikad. A few days ago, Dulquer had shared the first video titled Bike Story, in which he is heard saying how adamant his father Mammootty was on buying a bike for him.
"Had a great day having fun conversations with Sathyan Sirs twin sons Akhil and Anoop ! We just chatted like how we normally do as friends and just rolled a camera. I don't do too many of these so hope you all enjoy this candid chat we shot. Here is the first. Simply titled - 'The Bike Story,'" Dulquer has posted on his social media page.
"Vappachi had told me that he would buy me car if he has money, but said that he will never ever buy me a bike. He was always tensed even if we talk about it and will ask questions like, why do you need it? [translated from Malayalam]," Dulquer is heard saying in the video, which has gone viral with over two lakh views.
Now, the actor has shared the second part of his conversation with the twins, in which he opens up about his "dancing skills" and the way he used to sing certain songs during his childhood days without even knowing the correct lyrics. Within 18 hours of its release on the YouTube page of Full Moon Cinema, the video has been viewed over 36,000 times.
The Jomon Talks are literally me and my friends sharing a good laugh ! Here is clip 2. We've titled it - The Happy Dance ! Hope you all enjoy it ☺☺❤❤ - DQ posted on his Facebook page.