John Cena's Instagram account is not at all the same as that of other WWE superstars or other Instagram stars. In fact, the WWE veteran posts certain weird photos without any text describing them. So far, he has close to 1500 posts on Instagram but none of them have any caption.
We feel Cena definitely believes that a photo is worth a thousand words and the audience have every right to interpret it as and how they want.
"These images will be posted without explanation, for your interpretation. Enjoy." reads the WWE superstar's Twitter bio.
On Monday, Cena posted a photo of former India cricket team captain and the veteran Rahul Dravid on his account, leaving many surprised. The photo came with a brilliant quote from Dravid: "You don't play for revenge, you play for respect & pride."
Dravid, currently the India U-19 cricket team coach, played for Team India from 1996 to 2012, and won a million hearts. His passion for the game was incredible. Dravid gave solidity to India's middle-order batting and also donned the gloves of a wicketkeeper when his team needed it.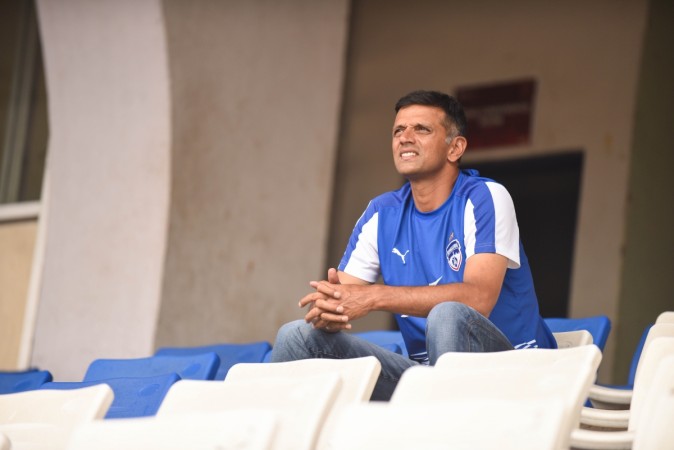 This latest photo is quite a significant change of trends from Cena, whose Instagram posts normally features weightlifters and some weird surrealistic stuff. We also don't get to see the powerhouse WWE star, who is known for doing heavy squats and deadlifts, posting videos from the gym, on his Instagram profile.
On Twitter, he does at times though.
Here are some of the weird stuff from Cena's Instagram profile:
Cena also received a lot of cheer from fans in India earlier this year when he posted a photo wishing 'Happy Diwali'.