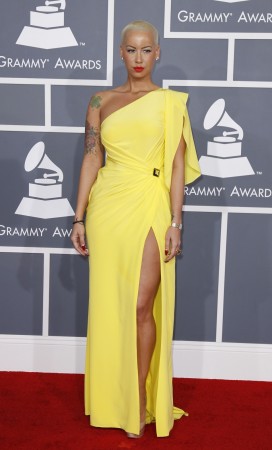 WWE star John Cena was reportedly instrumental in Wiz Khalifa and Amber Rose's decision to bury the hatchet and work out their differences.
Khalifa and Rose filed for divorce in 2014, but now they are on better terms, and Rose recently expressed her feelings for Khalifa via an Instagram post saying he makes her happy.
So what role did Cena play in their reconciliation? "Wiz is a real good friend of John's. He talked to him and a few other guys on a serious level about ["Go Hard Or Go Home"] and how it made him think about his family and Amber," an insider told HollywoodLife.
Reportedly, the more Khalifa spoke to Cena, the more he realised how much he wanted to make things right with Rose, and he immediately reached out to her and asked her to watch his Raw performance.
"He wanted her to see his performance and listen to it so they could be on a level where no hard feelings were being shared. The gesture of having her listen to the song was the only thing he has done to get them to talk more and actually start the reconciliation process," the source said, adding, "It was his conversation with John and the others that was the start of everything."
Last year, Rose opened up about her divorce with Khalifa and accused him of cheating on her. In a series of tweets, Rose called out the media for spreading lies about her and accusing her of being unfaithful.
"Please stop with the fake stories. I would never ever ever cheat on my husband in a million years I think u guys know this…..Unfortunately my now ex husband can't say the same…." her tweet said.
Since filing for divorce in September 2014, the two have been fighting over the custody of their two-year-old son Sebastian. But based on Rose's latest post, a reconciliation could be on the horizon.