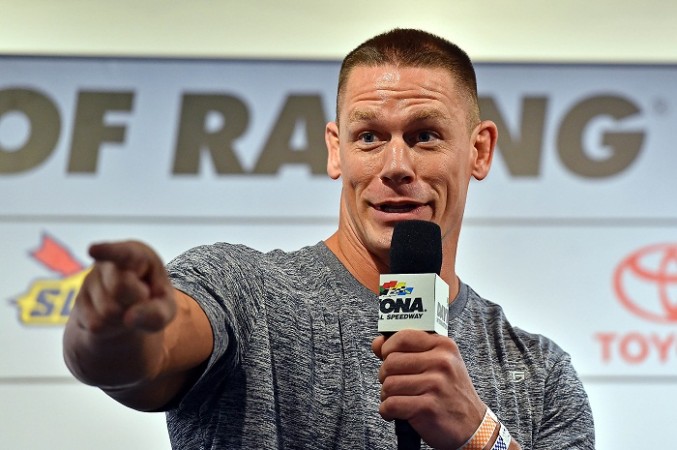 WWE star John Cena seems to be a fan of great Indian personalities if one happens to look at his Instagram posts over the last few days. The American has, surprisingly, added former India cricket captain Kapil Dev and Bollywood superstar Amitabh Bachchan's image on the social networking site.
What makes one even more curious is that the image, which has to two legends talking to one another, posted by Cena does not have any caption.
With Cena being one of the most well-known WWE star, India also has a fair share of his fan following and they were all pleased when they saw Kapil and Amitabh's picture.
They praised Cena for his actions and also seems to have earned respect with the post as most of the comments had the word ' respect'.
On close inspection, though, the picture might be old, Kapil's action (showcasing all five fingers) resembles his famous 'you can't see me'. Some of his ardent fans seem to have spotted that too.
Only Cena knows the exact reason behind him posting the image.
However, this is not for the first time that the WWE star had put an image of a cricketer. It was only a few days back where Cena took to Instagram and shared an inspirational quote of Rahul Dravid - "You don't play for revenge, you play for respect and pride" - along with the cricketer's image.