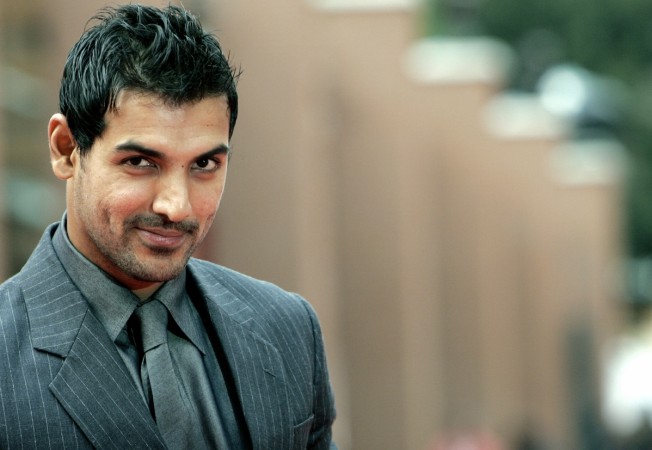 Bollywood actor John Abraham has reportedly opted out of filmmaker Anees Bazmee's "Aankhen 2." The film will feature Amitabh Bachchan, Shahid Kapoor, Katrina Kaif, Nawazuddin Siddiqui and Anil Kapoor in the lead roles.
John was initially going to star in the sequel of "Aankhen," but the recent buzz is that he walked out of it because of date issues. Also, he demanded a high price and producer Gaurang Doshi didn't agree to his terms. "John and Anees were keen to work together for 'Aankhen 2,' post 'Welcome Back,' but the actor's date diary was in a mess post his injury on the sets of 'Force 2.' He had to recuperate from his injury for a few weeks leaving the 'Force 2' schedule in disarray," DNA quoted a source as saying.
"Also, producer Gaurang Doshi could not afford John's price after he hiked it to Rs 12 crore, post the success of his last film. The makers, including Anees, tried to negotiate with John to bring his price down, but he was adamant. The makers are now looking for another A-Lister for the role," the source added.
The first instalment, "Aankhen," featured Big B, Akshay Kumar, Sushmita Sen, Arjun Rampal, Paresh Rawal and Bipasha Basu. Amitabh will be the only constant in "Aankhen 2," which will bring Katrina and Big B together for a third time, after "Boom" and "Sarkar." Also, this will be the first time that Katrina and Shahid will share screen space.
The second instalment is set to go on floors 14 years after the first part, which was helmed by Vipul Shah. "Aankhen 2" will be directed by Anees Bazmee, who had earlier said that without Amitabh the sequel could not be made.