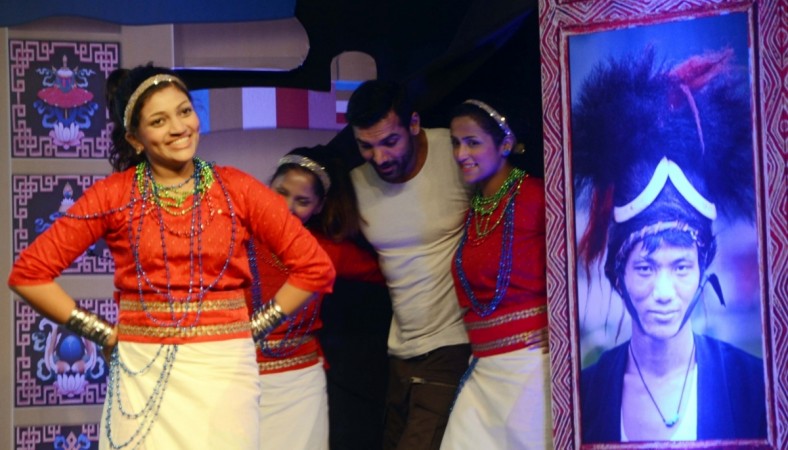 Indian Super League side NorthEast United FC is playing a significant role in promoting Arunachal Pradesh tourism. The Indian football side, which will feature in ISL 2016, has a decent fan following across India and is one of the popular sides in the League.
Arunachal Pradesh is a significant tourist hub of the country. The exquisite beauty of the North-East region has pulled in tourists from various parts of the world. The diverse cultural heritage of the region, with various Buddhist monasteries all over, also makes the state a unique one.
Just days back, Bollywood actor John Abraham of 'Dishoom' fame, who is the co-owner of NorthEast United FC, was appointed the tourism ambassador of Arunachal Pradesh. "John Abraham has played a pivotal role in promoting the northeast, primarily by putting NEUFC on the sports map," Arunachal Pradesh Tourism Secretary Joram Beda said.
Nita Ambani, one of the founding figures of the Indian Super League, mentioned earlier this year that the ISL 2016 Opening Ceremony would take place in Guwahati, the home venue of NorthEast United FC. The decision was taken to celebrate the rich interest in the beautiful game in the region.
"For us, it is a matter of pride," said Abraham on being granted the privilege of hosting the opening ceremony at Guwahati. "Historically and geographically, the north-east has always been ignored compared to the rest of India. It's important to get them into the mainstream and that's what we are doing."
"The biggest brand in the north-east, in all the eight states, is the NorthEast United FC, and thankfully we are a part of the club," Abraham said.
NorthEast United FC take on Kerala Blasters, yet another Indian football team with a good fan following, on the opening day of ISL 2016 on October 1. With no ISL title win over the last two seasons, Abraham's side is looking for a fresh start this time around.
"The pre-season is happening in Dubai. I spoke to my coach, Nelo Vingada, who's very happy with how the squad is shaping up," said the Bollywood actor. "We are waiting for a couple of players to come back from their national duties. We are also waiting for two more international players. We hope that all goes well for us, as we are a strong, young and tough team."
Here are some pictures from NorthEast United FC's Twitter feed promoting Arunachal Pradesh tourism: