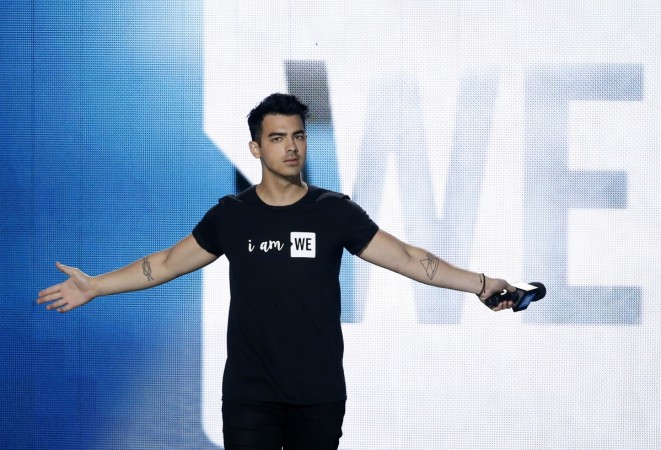 Nick Jonas' shirtless crotch grab for Flaunt magazine was the epicentre of social media frenzy back in 2014. But now, his older brother and DNCE front man Joe Jonas is claiming that what he's packing is even more impressive.
This NSFW information was revealed by the Jonas brother during a Reddit Ask Me Anything session held on Tuesday, October 11. One fan definitely took the AMA way too literally and asked Joe "Is it true that you're the Jonas Bro that's hangin the most meat in his skinny jeans? [sic]"
Normally we would expect celebs to respond to this question with either "none of your business" or a shy giggle, but not good old Joe. The candid singer revealed that while he has not spent a lot of time with his brothers in a locker room or shower, he is pretty confident about what he's packing.
"I like to think so. Although, it's not often that I'm in a locker room or shower with my brothers, so I couldn't really tell you. But, I'd like the Internet to believe that I'm still killin' it," said Joe.
So may be, he's exaggerating a little bit, but if little bro Nick's photoshoot is anything to go by, the all-male Jonas clan is definitely blessed.
Joe's band is also feeling pretty blessed these days, having completed a tour with Selena Gomez over the summer and winning the VMA for Best New Artist. Their new self-titled album DNCE will be out on November 18.