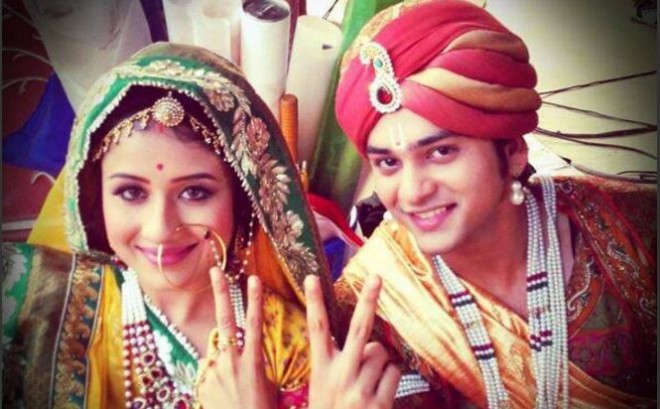 Here's some good news for television actress Paridhi Sharma's fans. The actress, who rose to fame as Jodha of periodic series "Jodha Akbar," is gearing up for her return to the small screens.
Paridhi has bagged a role in Ekta Kapoor's daily soap "Yeh Kahan Aa Gaye Hum," Tellychakkar.com reports. She will be seen playing the role of Ambika, who has some supernatural powers.
The report further said that Paridhi's character will help the show's lead characters, Rahul (Karan Kundra) and Maanvi (Saanvi Talwar), come closer. "Paridhi will be seen as Ambika who will have some super natural powers. She will be helping Maanvi to resolve Rahul's curse in the daily. Her character would be a very interesting one and would add a lot of spark to the show," a source told the web-portal.
"Yeh Kahan Aa Gaye Hum" is currently revolving around Rahul, who has transformed into a tiger. While Rahul has gone missing in the forest, Maanvi is seen praying for his safety.
Paridhi hosted Vikas Gupta's "Talaash," which is based on real life stories on super natural powers a few months ago, and highlighted some incidents on exorcism.
Not just Paridhi, "Jodha Akbar" actor Rajat Tokas aka Akbar has also bagged a new historical show "Chandragupta Maurya," which will be produced by Ekta as well.
Both Paridhi and Rajat turned out to be one of the most popular on-screen couples with a huge fan base. "Jodha Akbar" ruled the hearts of millions before it was pulled down due to drastic fall in the TRP ratings. The periodic series depicted a sixteenth century love story and a political marriage between Mughal emperor Akbar and Rajput princess Jodha. Despite the popularity, the show came under the scanner for drifting away from the original story and also received a lot of flak from the Rajput community.