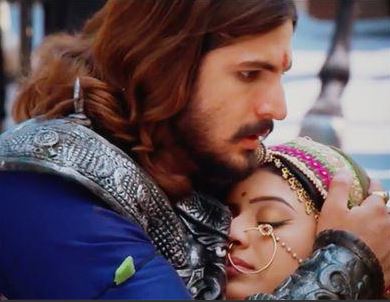 TV actor Rajat Tokas, who plays Jalal/Akbar in hit period drama "Jodha Akbar", was recently rushed to the hospital after he suffered a heat stroke during shooting.
Although the set is air-conditioned, Rajat is often required to shoot outdoors. As a result of which, the actor while braving the heat on Sunday, felt sick and reportedly bled from his nose.
Panicked crew members immediately admitted him to a nearby hospital, where he was diagnosed to have suffered a heat stroke. Rajat has now recovered and resumed shooting.
"We take utmost care to ensure that actors are not exposed to undue heat or any other discomfort while shooting and the sets are centrally air-conditioned." Namit Sharma, programming head, Zee TV told IANS in a statement.
"However, in this instance, Rajat was required to shoot outdoors for one scene and it's unfortunate that he suffered a stroke. He was immediately rushed for medical help and it's touching to see his dedication in getting back on the sets and resuming shoot, even though, he's been advised rest." Namit added.
In the latest development in the show, "Jodha Akbar", Jalal crowns Salima Begum's son Murad as his successor, instead of the eldest son Salim (Ravi Bhatia), son of Jodha (Paridhi Sharma).
Jalal revealed that he did that to trick the King of Iran who was unwilling to let the people in India visit Mecca and Madina as he believed that Jalal had insulted Islam by marrying a Hindu (Jodha), who had not convert to Islam.
However, Jalal's decision hasn't gone down well among the family members, resulting in a conflict.
"Jodha Akbar" is a sixteenth century love story and a political marriage between a Mughal emperor, Akbar, and a Rajput princess, Jodha.