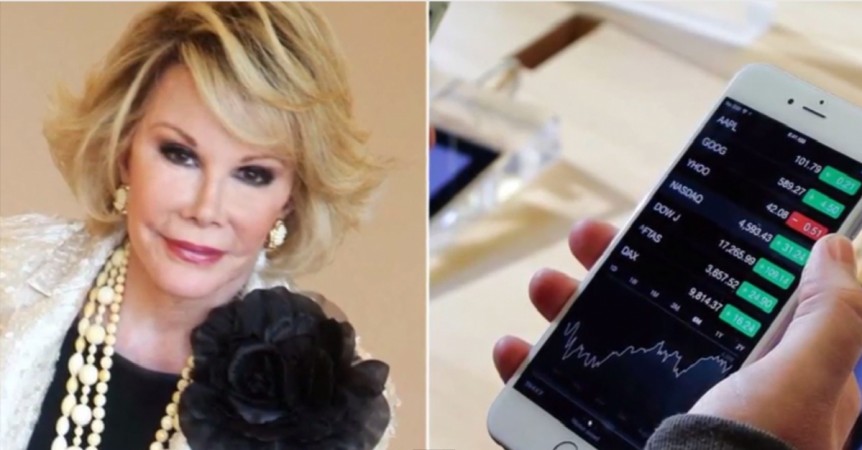 A post on Joan River's Facebook page appeared on Friday in which she endorsed the new iPhone 6. Freaking news: The actress died a few days ago so how could she post on FB?
Joan River, the American actress, died on 4 September at the age of 81, but on Friday morning her Facebook account posted about iPhone 6, reports Daily Mail.
The post read, "This badass (iPhone 4) is being replaced by an iPhone 6 (not the fat one)."
"I got this one in 2010, and after 4 years, my only complaint is that apps are now designed for bigger screens, and the battery is getting tired," she further praised the design of the new Apple product.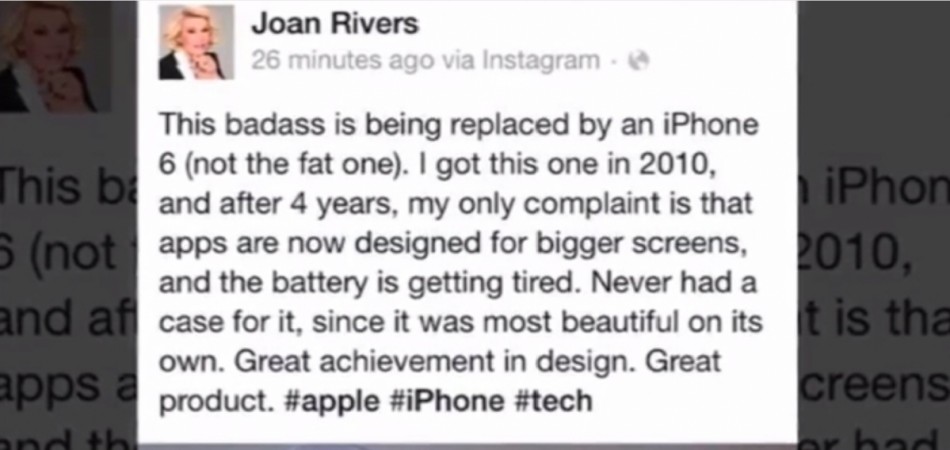 Well, it seems someone else had posted it from her account as the post was quickly pulled off the net. Twitter and Facebook followers of the comedian were completely taken aback with 'her' update and referred to it as 'a ghost selling a phone'.
"The late #JoanRivers promotes #iPhone6 from beyond the grave," tweeted Merry Morud.
Uh oh. Looks like some scheduled posts didn't get deleted from Joan River's #Facebook account before they went out. http://t.co/UCcbIn9Czq

— Jessica Fenerlis (@fenerjess) September 20, 2014
Someone promoted the iPhone 6 on Joan River's Facebook. — ❤ wanda ✨ (@2CHANEL4YU) September 19, 2014