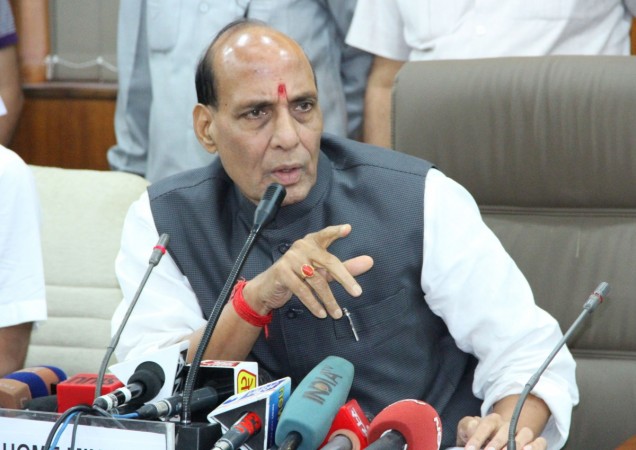 The Union home minister Rajanth Singh on Thursday asked the Delhi police commissioner Alok Verma to formulate a special team to trace the missing student from Jawaharlal Nehru Universtiy (JNU). The student has been missing from the campus for six days now.
Najeeb Ahmad, a first-year MSc student, has been missing since October 15 after an alleged brawl took place on October 14 in the University campus. Hundreds of students are protesting in the campus against University's inaction over the missing student. The students are demanding that the JNU administration appeal to Ahmad to return without any fear of victimisation.
Singh intervened after around 200 students allegedly confined JNU Vice Chancellor in his office for over 20 hours on Wednesday. The students allowed the VC and other top officials to leave on Thursday.
The Delhi police later on Thursday said that they have constituted a special team to search for Najeeb Ahmad. According to reports, the Special Investigation Team (SIT) comprises an ACP and two other senior police officials. The police, however, have said that it has not yet come across any solid clue which could help them in tracing Ahmed's location. The police also said that they have sent some teams to Ahmad's home town and possible locations provided by his friends and family to look for possible clues of the missing students.
The minister of state for home also commented on the JNU row saying that the students should not have confined the JNU officials. "It is wrong to confine VC and other officials. Some students have come in JNU to do politics and not study. All activities should be done within the law," Rijiju said.
Reports state that the police lodged an FIR for kidnapping and wrongful confinement after Ahmad's guardians issued a complaint to the police officials.