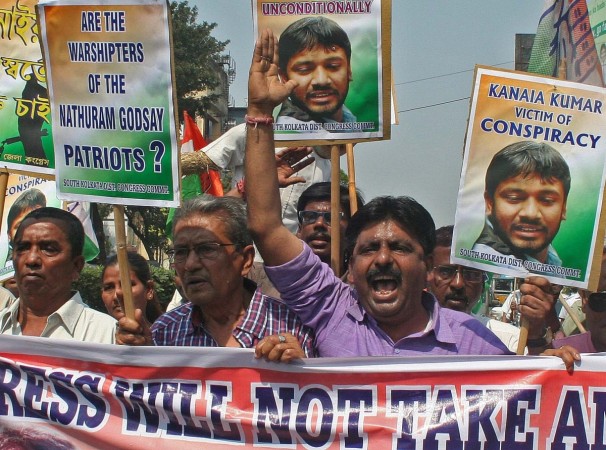 The Delhi Police have reportedly transferred the sedition case against five students of the Jawaharlal Nehru University (JNU) to its Special Cell, which probes terror cases, The Indian Express reports. The development is likely to get angry reactions in the midst of criticism of Delhi Police chief BS Bassi over the handling of the JNU issue.
The police unit Friday conducted a joint questioning of the three JNU students — Kanhaiya Kumar, Umar Khalid and Anirban Bhattacharya. On Saturday, a fourth student, Ashtosh Kumar, was also questioned by the police.
The case was reportedly transferred to the Delhi Police's special unit since it "specialises in investigations" related to national security and because of the "involvement of people from other states."
"Joint questioning of the three persons [Kumar, Khalid, Bhattacharya] was done by the Special Cell. And the report says the accused are not cooperating with the investigation. There is involvement of people from other states as well in the whole incident," a senior police officer told The Indian Express.
The students face sedition charges for allegedly raising "anti-national" slogans at the JNU campus during an event to commemorate Parliament attacker Afzal Guru's third death anniversary earlier this month. The sedition charges against the students led to massive uproar in many parts of the country and the issue was even raised by the Opposition in Parliament.
Kumar and the other two students were reportedly put through two rounds of questioning — together and separately — to check for discrepancies.
In recent days, videos, apparently doctored, were doing the rounds on social media of Kumar raising slogans. Some videos show the student was sloganeering on the issues of caste and poverty, while others purportedly showed them raising anti-national slogans.