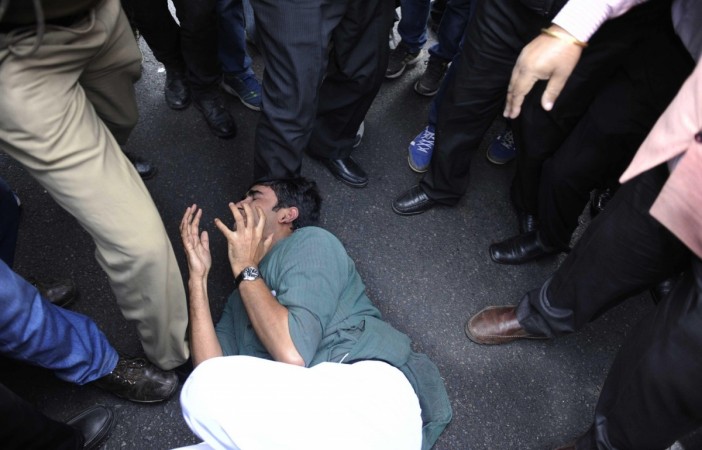 The Delhi High Court on Tuesday dismissed a Public Interest Litigation (PIL) seeking a National Investigation Agency (NIA) probe into the sedition charge against Jawaharlal Nehru University (JNU) Student's Union president Kanhaiya Kumar.
Kumar was arrested last week over allegations of his involvement in "anti-national activities" such as shouting anti-India slogans at an event commemorating the death anniversary of Parliament attack convict Afzal Guru. Kumar has been remanded in police custody till Wednesday.
Advocate Ranjana Agnihotri, who filed the PIL, told International Business Times, India Edition the Delhi High Court assured her the Delhi Police would carry out an impartial investigation and that she should write to the Central government regarding the NIA probe. Asked why she sought an NIA probe when the Delhi Police was carrying out an investigation, she said the police's hands are tied as they have political pressure from JNU and anti-Hindu groups.
Agnihotri, who practises law in Lucknow, is a Bhartiya Janta Party (BJP) member, counsel in the Ram Janmabhoomi title suit and has been a member of the Rashtriya Swayamsevak Sangh, reports The Indian Express.
Faculty of the central university will join the ongoing protests and the strike on Tuesday demanding the release of Kumar after supporters of the student leader were reportedly beaten up at the Patiala House Court on Monday by some lawyers, who told them: "You are not required here."
BJP MLA OP Sharma was also seen beating up a man, believed to be a Left-wing student leader, in a video. He was quoted as saying by NDTV that anyone shouting pro-Pakistani slogans would be beaten.