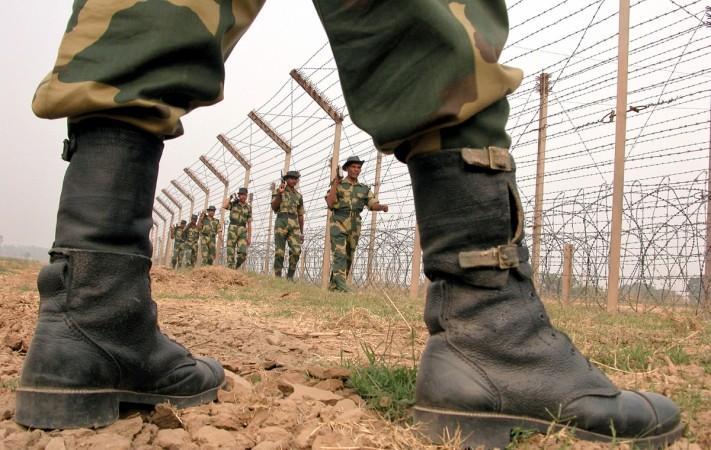 All 84 schools in Jammu and Kashmir's Rajouri district remained shut on Monday after four Indian Army soldiers, including a captain, were killed in heavy shelling by Pakistan. The firing has stopped, but forces are keeping a close watch in the region and have asked the residents to remain indoors, suspecting that there might be another ceasefire.
District Collector of Rajouri Shahid Iqbal Chaudhary said, "In wake of ceasefire violation, we have closed all 84 schools as a precautionary measure and have pressed into action our emergency evacuation teams."
4 soldiers martyred and one injured in Pak
shelling in Jammu and Kashmir's Rajouri.
Captain Kapil Kundu, 23, Rifleman Ramavatar,
28, Rifleman Subham Singh, 22 and Havilder
Roshan Lal, 42. Captain Kundu was going to
celebrate his b'day on 10 Feb and was leaving for home next day. pic.twitter.com/DblNgPxRa1

— Aditya Jha (@adityajha1915) February 5, 2018
With one more killing in shelling in Rajouri sector in #JammuAndKashmir the toll has gone up to 4 including an officer. Situation tense in area. People facing the brunt of #india #Pakistan hostility

— Shujaat Bukhari (@bukharishujaat) February 4, 2018
The four soldiers who were martyred have been identified as 22-year-old Captain Kapil Kundu, Rifleman Ramavatar, 28, Rifleman Subham Singh, 22 and 42-year-old Havilder Roshan Lal.
Their bodies have been sent to their homes after paying tributes in Jammu.
The area of focus in the latest shelling was along the Line of Control (LoC) in Poonch and Rajouri districts. The target was Indian military posts around the LoC, but the shelling also injured a minor girl and another soldier posted at Poonch. According to an NDTV report, the Indian forces have said that there have been over 120 ceasefire violations since the year started. At least 15 people along with six security personnel and eight civilians were killed in a recent firing by Pakistan on January 18 and 22.