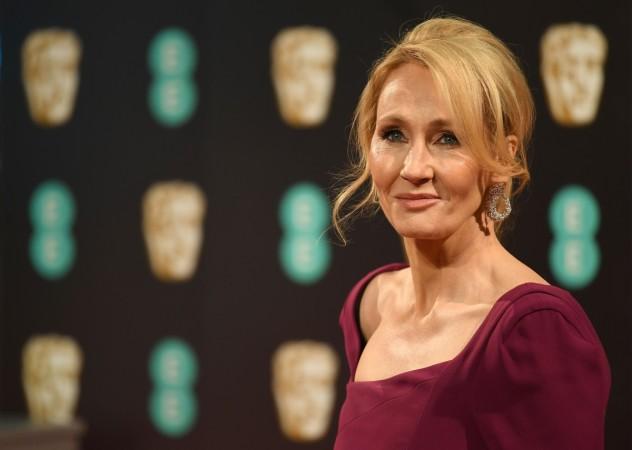 JK Rowling is known for surprising her fans across the globe with Harry Potter goodies. And, the latest addition to the list is 12-year-old Jammu and Kashmir student Kulsum. The entire episode began when Kulsum wrote a handwritten letter to Rowling describing how the writer has inspired her.
The letter reads, "I am not inspired by JK Rowling only because she writes well but also because she has faced many difficulties but she never gave up. "May Allah bless JK Rowling and give her a long life so that when I grow up, I get to meet her."
Kulsum's teacher Sabbah Haji Baji from the Haji Public School tweeted the letter to the Harry Potter author that immediately caught the attention of many. Rowling replied to the tweet asking for Kulsum's details. She wrote, "Please, can you send me Kulsum's full name by DM? I'd love to send her something." With a single reply, the staff and children at the Haji Public School were on cloud nine.
Please can you send me Kulsum's full name by DM? I'd love to send her something.

— J.K. Rowling (@jk_rowling) April 26, 2018
But the surprise didn't end there. Two months later, Kulsum and her classmates received special packets filled with Harry Potter books, merchandises from the movie series and a handwritten reply note from the author.
Well, that has definitely brought smiles to these children, however, this is not the first time Rowling is surprising her young fans with gifts. She grabbed the headlines recently for sending Harry Potter books and goodies to Syrian children to distract from the continuous bombings.
@jk_rowling I'm a single parent, broke as can be, and reading the Harry Potter series together has become one of the biggest sources of bonding for us.
Doubt you'll come across this or read this piece, but I just wanted to say thanks for the assist. ??https://t.co/hkX0q5HSCX

— Matt Burke (@mattburkephoto) June 7, 2018
Early this month, a broke single dad from Florida thanked the author for sending books to surprise his 9-year old daughter. Looks like JK Rowling truly loves and respects her fans. And now we know why she is the most-beloved author among kids!