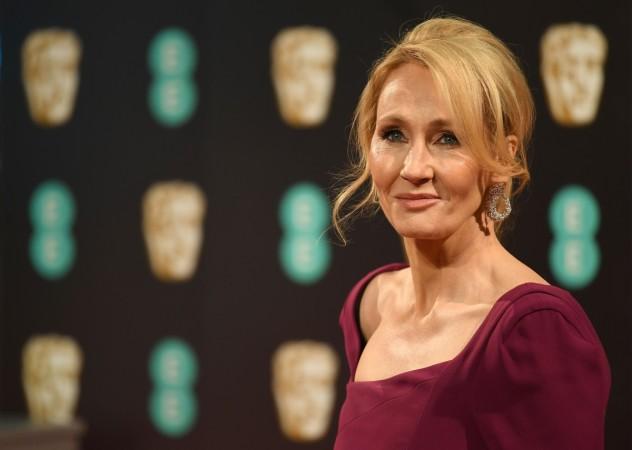 The trailer of Fantastic Beasts: The Crimes of Grindwald has received mixed reactions from Harry Potter fans ahead of its opening on November 16 over the cast of Nagin character in the movie.
The film is the second spin-off from the Potter series that has left the fans speculating, with Lord Voldermort's snake companion revealed to be a human.
Ardent followers of the Potter series would be aware that Nagini was Voldermort's closely shielded Horcrux that holds the wizard's soul inside objects. Voldermort had divided his soul into seven horcruxes, all of which Harry Potter destroyed in the final book in the series. In Fantastic Beasts, the character of Nagini has been revealed to be played by Korean actor Claudia Kim.
JK Rowling has faced the wrath of social media ever since the reveal, with many accusing that the casting choice contributing to objectification of East Asian women. Critics also believe that the character of a snake depicts a submissive personality vulnerable and controlled by Voldermort.
The clip introduced Nagini as a Maledictus, which means she's a human cursed to transform into a beast and the cast of South Korean actress Claudia Kim has irked many. One fan said, "suddenly making Nagini into a Korean woman is garbage."
In her defence, the author has implied that she chose East Asian women for the role as the mythical form shifting snake creatures have a solid place in Indonesian mythology acquiring the name Nagini. "The Naga are snake-like mythical creatures of Indonesian mythology, hence the name 'Nagini,'" she said. "They are sometimes depicted as winged, sometimes as half-human, half-snake. Indonesia comprises a few hundred ethnic groups, including Javanese, Chinese and Betawi. Have a lovely day."
The author's explanation has opened a bag of snakes with Indian author Amish Tripathi stating the origin of the Naga mythology is from Indian epics emphasizing the fact that Nagin is a Sanskrit word. He further emphasized that the mythology spread to Indonesia during the expansion of the Hindu empire further flourishing with the settlement of Indian traders and sages.
The crux of the argument revolves around Rowling's mythological inaccuracy and misrepresentation of East Asian women in a big franchise. Fans are hoping that the movie will provide closure to the Potter magic and hope for the controversies to rest.