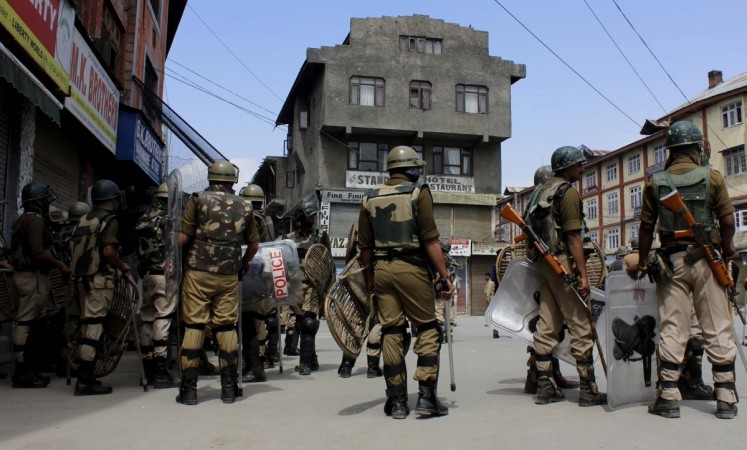 Dilbagh Singh, the newly-appointed Director General of Police (DGP) of Jammu and Kashmir Police, may not be appointed for a full term since he was allegedly found involved in illegal recruitment of police constables since 1990s, according to a report in the Asia Times.
Singh recently took over as the J&K Police DGP replacing Shesh Paul Vaid, who was suddenly transferred after several kidnappings of policemen and their relatives took place in South Kashmir.
Singh's appointment came days after Satya Pal Malik took over as the Governor of J&K.
Tainted past comes back to haunt Singh and his colleague?
As per the report in Asia Times, Singh who was serving as the deputy inspector general (DIG) for Anantnag and Pulwama districts of South Kashmir in 1998 had also headed the recruitment board for police constables in that zone.
The list of selected constables later came under scanner after "gross irregularities" were allegedly found in it. An inquiry was also set up by the then-DGP, which was handed over to IPS officer Dr Ashok Bhan.
After public outcry, the first list of selected constables was quashed and a second list was released.
The official documents accessed by the Asia Times mentions, "Whereas vacant posts of Constable of Police of District Anantnag were referred by Director General of Police to the Recruitment Board and a select list of 470 candidates was prepared by the said Board headed by Shri Dilbag Singh, IPS Addl DIG Anantnag-Pulwama; whereas serious allegations were levelled against the selection process, and taking notice of the allegations, Director General of Police had ordered a preliminary enquiry into the said recruitment vide PHQ No:- APPtt-26536-37 dated 14-07-1998 and entrusted the same to Dr Ashok Bhan, IPS, IC Armed Police."
The report added, "Whereas the select list has been quashed by Director General of Police and a de novo recruitment has been ordered by him; now, therefore, pending further action under rules against the officers responsible for the alleged irregularities in making the recruitment, the following officers are hereby placed under suspension with immediate effect: 1. Shri Dilbag Singh, IPS Addl DIG Anantnag-Pulwama; 2. Shri Ashkoor Wani, SP Anantnag."