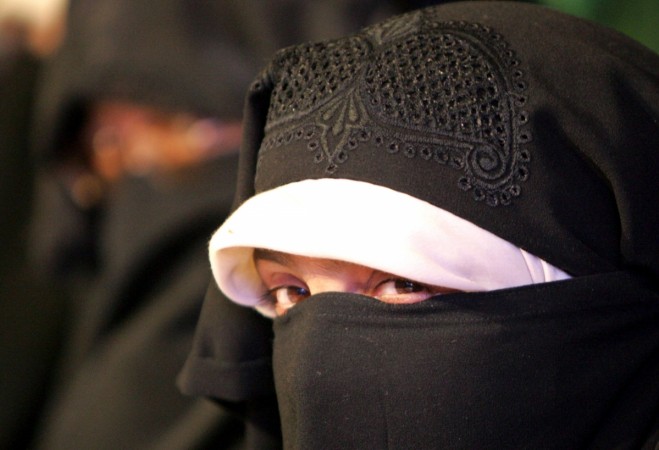 Politicians in Jammu and Kashmir have appreciated the state police for filing an FIR against separatist leader Asiya Andrabi who unfurled the Pakistani flag and sang the country's national anthem in Srinagar on the neighbouring country's National Day on 23 March.
Andrabi, founder of Islamic group Dukhtaran-e-Millat – offshoot of All Parties Hurriyat Conference – was booked under the Unlawful Activities Prevention Act.
"A case has been registered against Andrabi at Nowhatta Police station under Section 13 of Unlawful Activities Prevention Act," PTI quoted a police officer as saying.
Calling the separatist leader's celebration of Pakistan's National Day an act of sedition, BJP national secretary Sidharth Nath Singh appreciated the J&K police for taking action against Andrabi.
"The case has rightly been registered against her. It is a straight case of sedition. Those raising the Pakistani flag and singing its national anthem have no right to be in India and therefore the Jammu and Kashmir Police have taken the right decision," Singh told ANI.
Even the Congress supported the decision, after criticising the BJP-PDP coalition government for releasing separatists after coming to power.
"Pakistan has always supported these separatist elements and we welcome the filing of an FIR against Andrabi. I am glad that after the Mufti Mohammad Sayeed government has come to power, they have finally begun prosecuting some separatists, otherwise they seemed to be only releasing everyone," Congress leader PL Punia said.