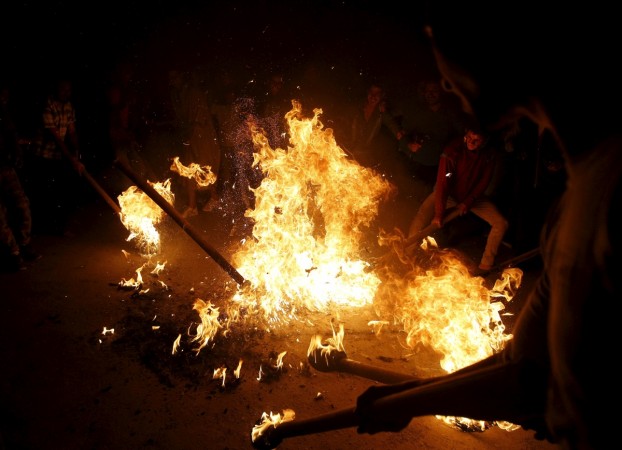 After 25 schools were completely or partially burnt in the last two months in Jammu and Kashmir, which has been dealing with curfews and other restrictions, the high court ordered the state government to provide security to schools on Monday.
The court told the government to maintain vigilance against "mysterious enemies of education."
"Setting the schools on fire is in effect destroying the knowledge centers of future generations. It is the duty of the state administration to ensure safety of the schools which are treated as temples of learning," said a Special Division Bench of Justice Muhammad Yaqoob Mir and Justice Ali Muhammad Magrey while hearing a Public Interest Litigation.
"Can a nation, community or state afford to shun the path of education or bear the loss of mysterious burning and destroying the school buildings? Continuously every day there is news item that the school building has been mysteriously burnt. Is it acceptable? Answer is no," the judges said. "The mysterious enemies of education shall be unmasked and dealt with iron hand," the judges added.
The bench directed the chief secretary, director general of police and director school education to issue necessary instructions to all DCs, SSPs and CEOs of various districts to provide security to schools.
The latest school burning incident was noted in Anantnag on Friday.
The mainstream and separatist parties volleyed potshots at each other for the state of education in the state. However, both the set of parties condemned the incidents of arson.
The state police have expressed that they are not aware of who is setting schools on fire.
"Twelve people have been arrested, but they are not revealing the identities of the organisation they are working for," said SP Vaid, director general of police (coordination, law and order). He dubbed the people as anti-national and anti-social for not allowing the young generation to study.
Chief Minister Mehbooba Mufti had also targeted the separatists for stopping children from going to school and said that this generation is becoming "cannon fodder."