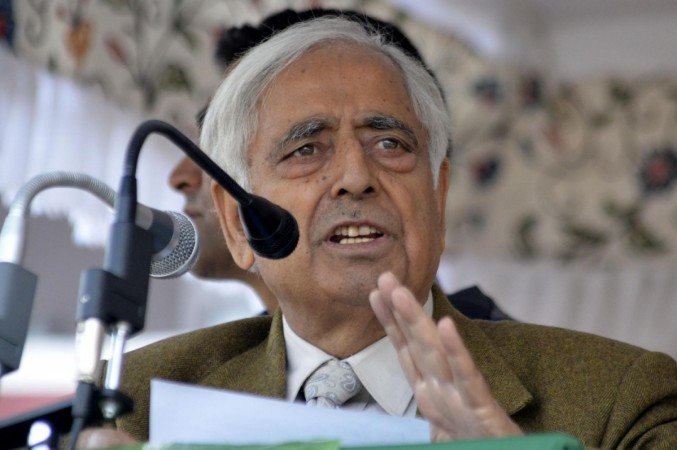 The People's Democratic Party and Bhartiya Janata Party are reportedly working towards an alliance for government formation in Jammu & Kashmir but haven't been able to reach consensus over two significant issues in the state – Armed Forces Special Powers Act (AFSPA) and Article 370.
PDP has raised its demands for approval of alliance stating that it wants complete revocation of AFSPA from J&K within one year and "immediate withdrawal from certain areas of the state".
However, BJP wants the Army of the state to take the decision in this regard. The party declared on Sunday that withdrawal of AFSPA from J&K "can take place only after the consent of security agencies and decline in the militancy graph," according to Greater Kashmir.
In the years, AFSPA in Jammu & Kashmir has been dogged by plenty of criticism from the society and social rights activists, who have raised issues of human rights violation by the Indian military forces.
The Indian Army and other security forces in the state have been given the rights to order arrests without warrants and carry out executions. There have been allegations that the security forces have taken advantage of the Act and killed several innocent people and raped many women in the state.
It is due to these alleged incidents that PDP has demanded revocation of AFSPA, but BJP has not agreed to its propositions.
The other issue that has resulted in delay in decision is Article 370, under which J&K is eligible to have an autonomous status in the society.
Though the parties differ on these contentious issues, there is possibility that both the parties will form government in J&K by 22 February. The discussion over the matter is under way between the two parties, and PDP chief Mufti Mohammed Sayeed is likely to meet Prime Minister Narendra Modi on Monday to take a final decision.
If the issues are sorted out, the parties will jointly take oath on Sunday, officially stating the formation of new government in the state, according to Mint. The daily's sources have also suggested that PDP's Sayeed will hold the Chief Ministerial status in the state, while BJP will be given the Deputy Chief Minister's post.
Last year's election in the state led to a hung assembly with none of the parties getting a majority in the 87-seat assembly. However, PDP emerged as the single largest party with 28 seats and BJP followed with 25 seats. Jammu & Kashmir National Conference won from 15 seats.