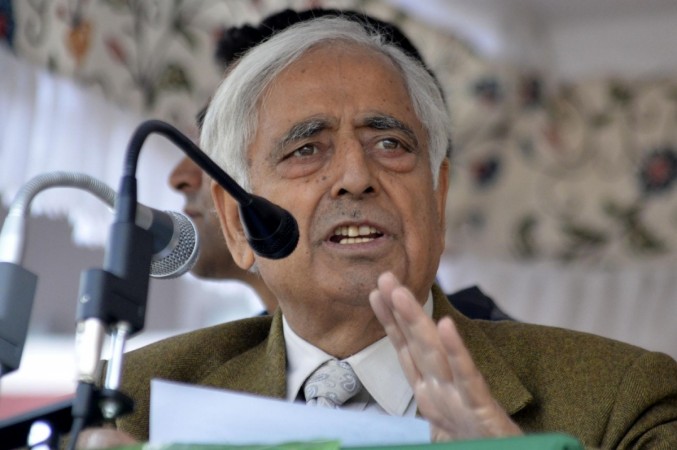 Talks between BJP and PDP on government formation in Jammu & Kashmir are down to the wire after a series of intense negotiations which lasted more than 15 rounds.
"The negotiations have entered a decisive phase and meetings are on to iron out differences. The fate of the alliance and the decision on government formation will be announced any time now," said a source who wished to remain anonymous, reports The Indian Express.
According to sources in PDP the party would not opt for middle ground on Article 370 of the Indian Constitution or the Armed Forces Special Powers Act, thereby hardening its stand on the Common Minimum Programme (CMP) it had been negotiating with the BJP for almost two months.
"Agree on all issues or there is no deal," was PDP veteran Mufti Mohammad Sayeed's message to BJP, reports India Today.
The RSS on Monday had rejected the 15-point CMP reportedly reached between the BJP and PDP ahead of the formation of the next government in J&K, the deadline for which is 23 February.
The Hindu right-wing organisation blasted the saffron party for its reported "compromise" on the Uniform Civil Code, the AFSPA and Article 370 of the Indian constitution, which gives special status to Jammu and Kashmir.
In its manifesto for the assembly elections, the PDP had vowed to remove AFSPA from the Valley for its alleged misuse by the Indian Army in its military exercises.