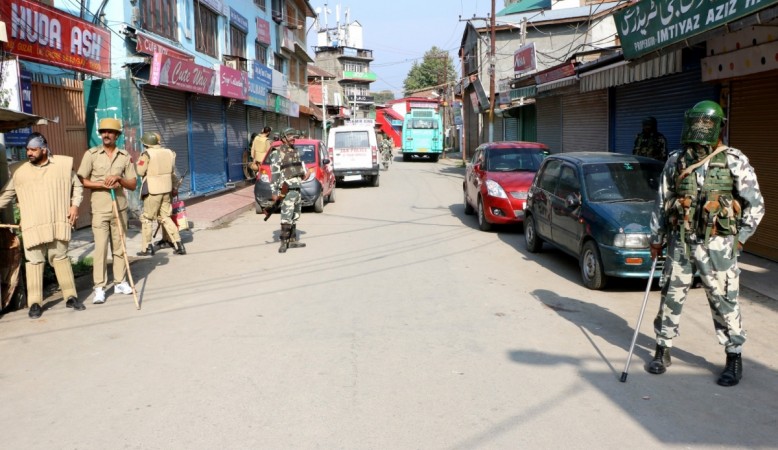 Curfew has been lifted in Srinagar even though restrictions on assembly of people remain throughout the Kashmir valley.
Authorities had declared curfew in six police station areas in the city on Friday following a call given to people by Kashmiri separatists to march to the city's Jamia Masjid. It was relaxed on Saturday following improvement in the situation. A police officer told PTI that the six police station areas in the city were no longer under curfew.
Authorities have allowed movement of people throughout Kashmir but Section 144 that restricts assembly of people is in place in the Valley.
Following the decision, life was coming back to normalcy in the city, with more private cars and autorickshaws coming back on the streets. Street vendors were also seen going about their business.
Security forces have been deployed at all vulnerable spots in the city to avert any untoward incident. However, situation remained tense for the 113th day due to the frequent protests sponsored by separatists against security forces.
Clashes between separatists and security forces erupted in the Valley following the death of Burhan Wani, a local commander of terrorist organisation Hizbul Mujahideen, on July 8. Curfew had to be imposed following stone-pelting activities by unruly mobs.
About 85 people, including policemen, were killed in the resulting violence, and several thousands, including about 5,000 securitymen, were injured. About 300 people were booked under Public Safety Act (PSA) in the state during the unrest.