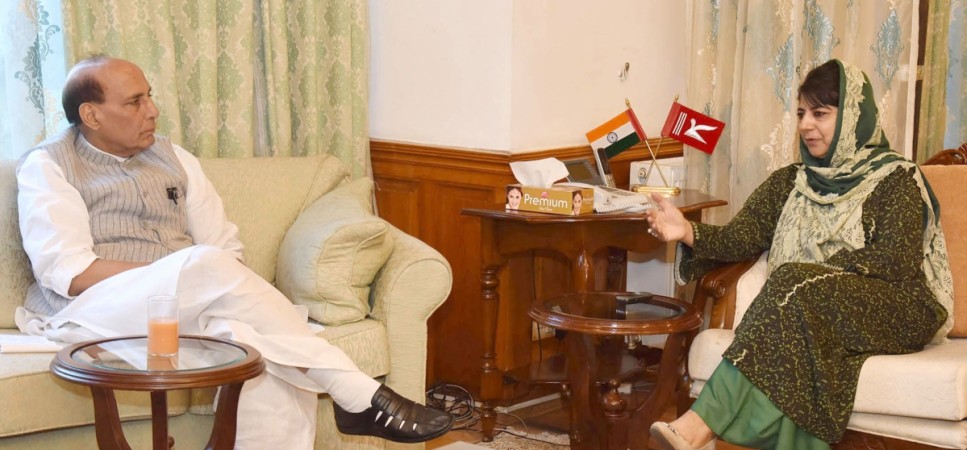 In the light of heavy shelling by Pakistani forces across the border, on the Indian side of the Jammu and Kashmir (J&K), and the death of several civilians, J&K Chief Minister Chief Minister Mehbooba Mufti has sought an action plan for constructing individual and community bunkers for the civilian population in the border areas.
"Mehbooba asked the Chief Secretary to work out a plan for construction of individual bunkers and community bunkers for the people of the border areas who usually become targets of cross border shelling," said an official spokesperson, PTI reported.
On Wednesday, an Indian soldier was martyred following Pakistani shooting. The Indian Army retaliated with heavy weapons on several Pakistani posts, according to reports. The soldier was killed by a Pakistani sniper, northern command said in a tweet.
On Tuesday, another soldier of the Indian army was killed, while two others were injured, by Pakistani shelling. India retaliated by damaging three posts of the Pakistani army.
India on Wednesday protested against the unprovoked Pakistani ceasefire violation by summoning the deputy high commissioner of Pakistan and conveyed India's concerns on such violations and the injuries to civilians. Pakistan has committed 16 ceasefire violations since November 3, India said.
India also protested over the photographs of eight officials of the High Commission of India in Islamabad, making their way to newspapers, and said it was against basic norms of diplomatic practice and courtesy. India said that such acts endanger the security and safety of its officials.
Pakistan too summoned Indian Deputy High Commissioner to protest against the Indian unprovoked ceasefire violations.
There has been death of over 10 civilians and three military personnel due to ceasefire violation and Pakistani shelling.