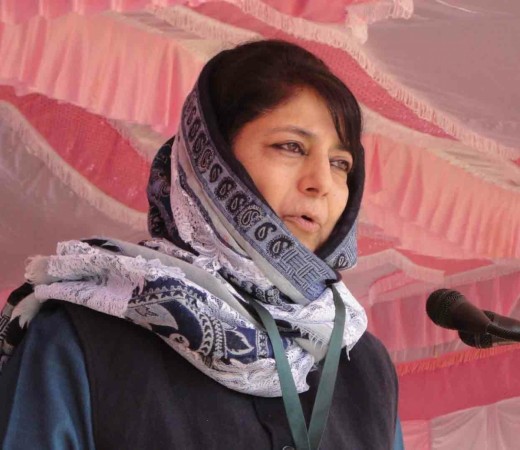 Jammu and Kashmir Chief Minister Mehbooba Mufti won the Anantnag bypolls by 12,000 votes on Saturday. Mufti took up the mantel after her father and former chief minister Mufti Mohammad Sayeed passed away in January 2016.
The polling took place as the Anantnag Assembly position was vacant since Sayeed's death. And in Jammu and Kashmir, a chief minister or any other minister has to become a member of either of the houses within six months of being sworn in. Mehbooba Mufti had assumed office on April 4, 2016, after months of stand-off with the Centre.
She defeated the next candidate, Hilal Shah, who held the Congress ticket. The counting for the bypoll on Friday morning was marred by protests from Shah's supporters who alleged that bogus votes were being counted in the name of postal ballots and some Electronic Voting Machines (EVMs) showed discrepancies, IANS reported.
"They have changed the voting machines. I will not enter the (counting) hall again," Shah told IANS.
The People's Democratic Party (PDP) responded to Shah's claims saying that they were frustrated over losing Anantnag.
As many as 84,000 eligible voters are present in Anantnag. However, only 28,500 people had voted on Wednesday as politicians and separatists had called for a boycott.