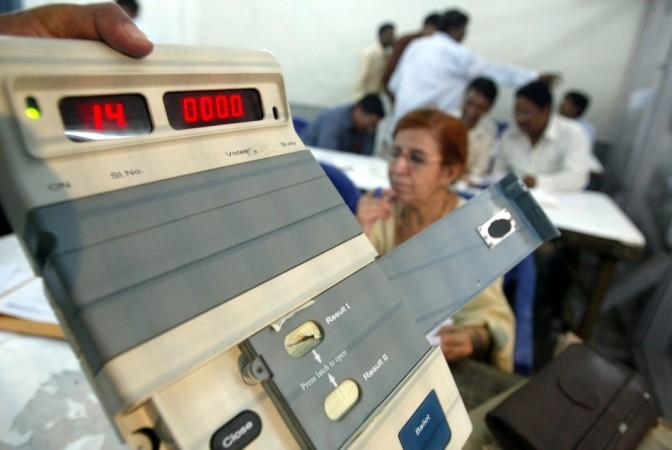 The polling for the first phase of four-phased municipal elections concluded at 4.30 pm in Jammu and Kashmir on Monday. The local body elections were boycotted by two key parties of the state -- National Conference and Mehbooba Mufti's People's Democratic Party.
Stringent security arrangements were put up by the state government and election commission to avoid any untoward incident.
The voting was conducted in 422 of the state's 1,100 municipal wards. It began at 7 am and concluded at 4.30 pm.
Live Updates
2018-10-0816:59 (IST)
Counting of votes to take place on Oct 20
The first phase of voting for municipal polls in 11 districts concluded at 4.30 pm.
As per last update, the voter turnout recorded at the 11 districts till 1 pm was: Anantnag - 6.1%, Budgam - 12%, Bandipora - 2.5%, Baramulla - 3.7%, Kupwara - 26.3%, Srinagar - 5.1%, Kargil - 73.6%, Leh - 44.2%, Jammu - 43.4%, Poonch - 63.5%, Rajouri - 67.7%.
The four-phased municipal polls will end on October 16. The counting of votes will take place on October 20.
2018-10-0815:37 (IST)
Voting percentage of J&K civic body polls till 1 pm
Rajouri witnesses the highest voter turnout at 67.7%, Bandipora lowest at 2.5%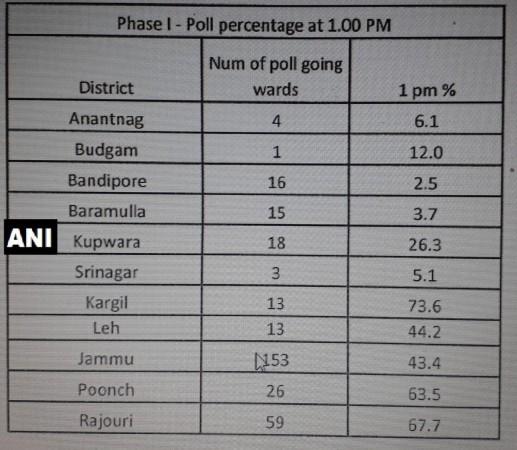 2018-10-0814:26 (IST)
BJP candidate injured in stone pelting in Bandipora district of J&K
A BJP candidate, contesting the urban local body polls in Bandipora district of Jammu and Kashmir, was injured on Monday during stone pelting by miscreants, officials said.
Adil Ahmad Buhru, BJP candidate forward 15 of Bandipora Municipal Committee, was injured when miscreants pelted stones at him at Dachigam while he was on way to cast his vote at a polling station, the officials said.
Buhru was rushed to a nearby hospital, the official said, adding stone pelting was reported from several areas of Bandipora during the polling.
BJP spokesman Altaf Thakhur condemned the attack on the party candidate, saying those who indulge in violence are scared of democracy. Reports PTI
2018-10-0813:49 (IST)
Officer suspended at Aloosa polling station in Bandipora district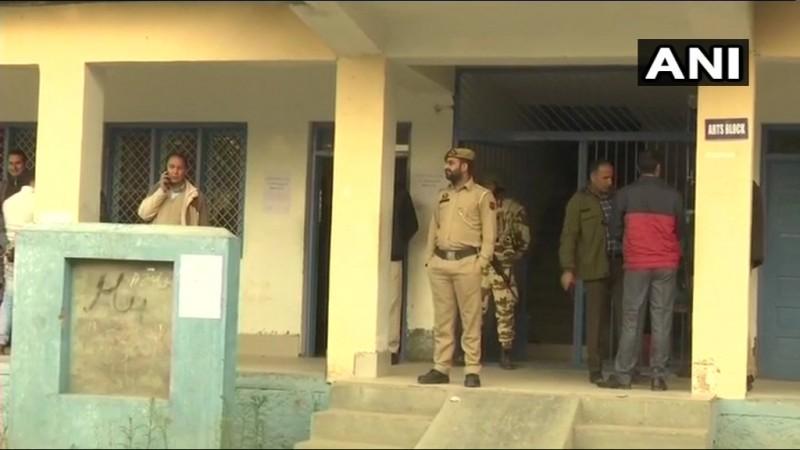 A presiding officer was suspended at the Aloosa polling station in Bandipora district for allowing a woman to accompany a voter to the voting counter.
Director General of Police (DGP) Dilbag Singh said no restrictions have been imposed anywhere in the valley although security has been tightened to provide a free and fair environment.
No militancy related incident has been reported from anywhere in the valley so far. Polling will end at 4 p.m. Reported IANS
2018-10-0813:23 (IST)
Srinagar registered the lowest count since polling began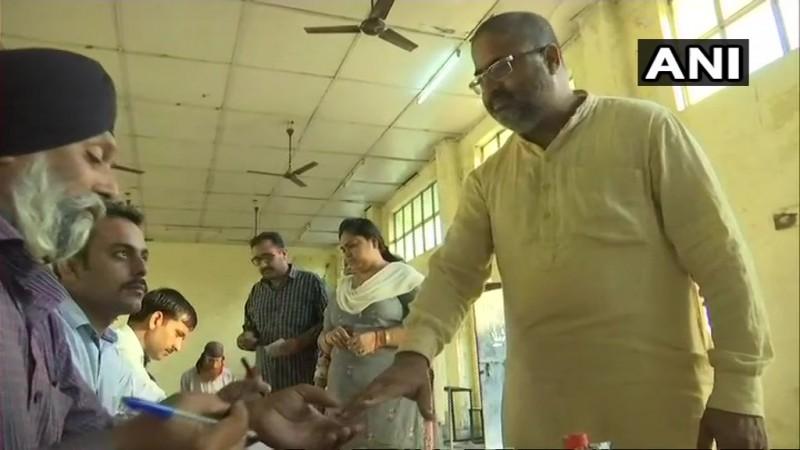 Till 12 p.m, it was just 18 per cent in Kupwara, 2 per cent in Bandipora, 3 in Badgam and Baramullah, while 5 per cent in Anantnag.
Srinagar registered the lowest count of 3.5% in five hours since polling began at 7 a.m.
An official said 4,000 votes out of 80,000 had been polled in the Kashmir Valley till 11 a.m.
In the three Srinagar municipal corporation wards of Humhama, Bagh-e-Mehtab and Hamdania colony, 1,001 votes were polled till 11.30 a.m. Reported IANS
2018-10-0812:25 (IST)
Voter turnout recorded till 11 am of local body elections in 11 districts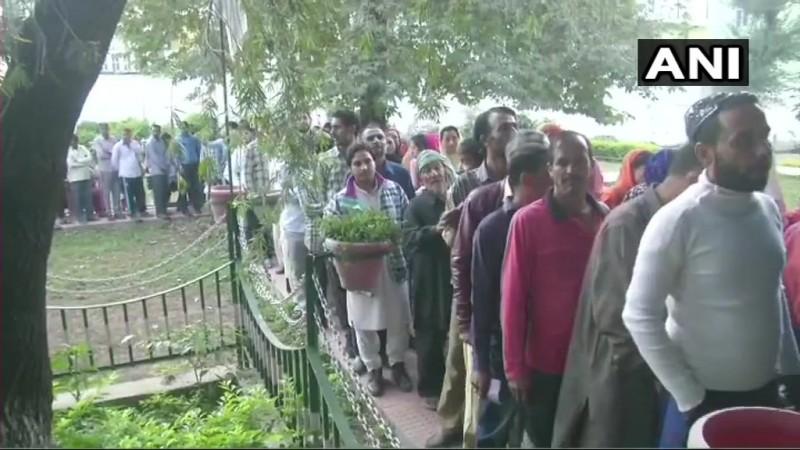 Voter turnout recorded till 11 am in the first phase of local body elections in 11 districts - Anantnag-5%, Budgam-3% Bandipora-2%, Baramulla-3%, Jammu-34%, Kargil-33%, Kupwara-18%, Leh-26%, Poonch-47%, Rajouri-55% & Srinagar-3.50%, Reported ANI
2018-10-0811:56 (IST)
Heavy security established across polling booths in Baramulla
Of the 150 polling stations in Kashmir division, 138 polling stations have been categorized as hypersensitive, reports PTI
Heavy security has been deployed around polling booths in Baramulla as voting for local body elections is underway in the area.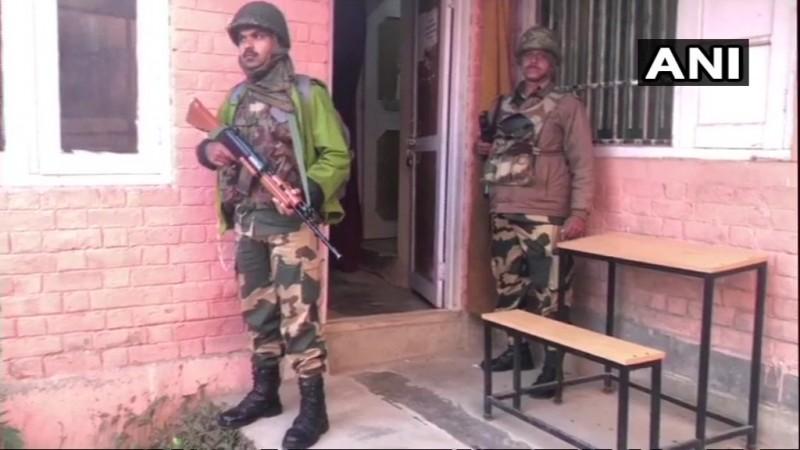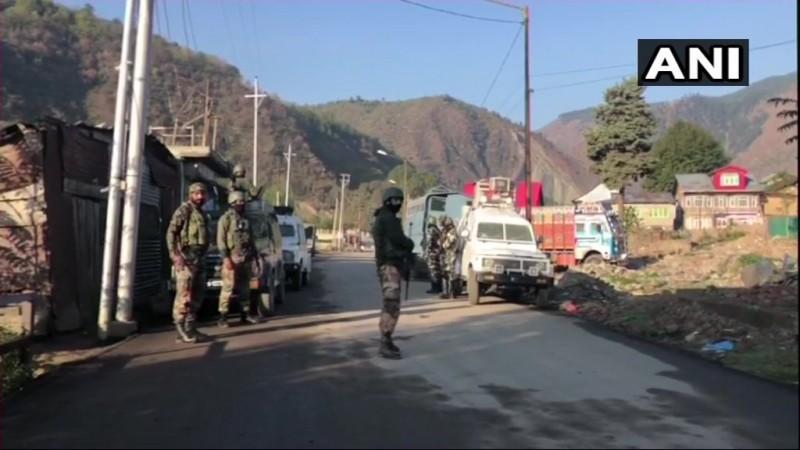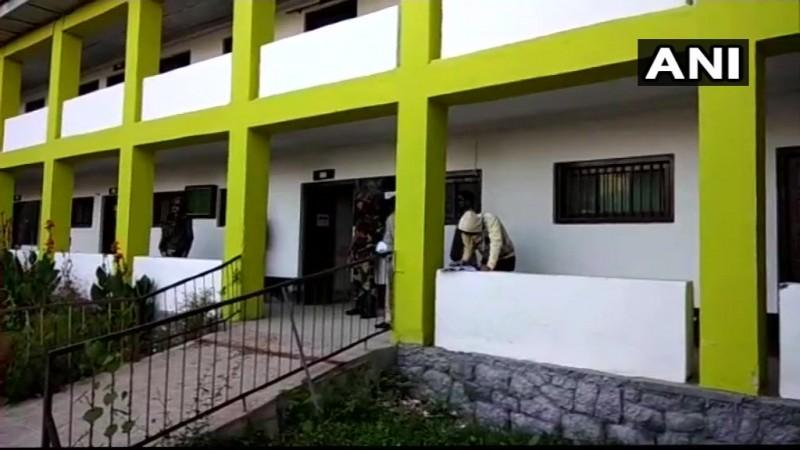 2018-10-0811:16 (IST)
Union Minister Jitendra Singh cast vote during the first phase of local body elections in J&K
Union minister Jitendra Singh and former Deputy CM Kavinder Gupta cast their votes in Jammu during the first phase of local body elections, reports ANI
2018-10-0811:11 (IST)
Out of 30,074 voters in three wards of Srinagar Municipal Corporation, only 417 turned up at polling stations
Around 85,000 voters including 40,800 women are eligible to vote in the valley. Out of 30,074 voters in three wards of Srinagar Municipal Corporation, only 417 turned up at heavily-fortified polling stations, reports PTI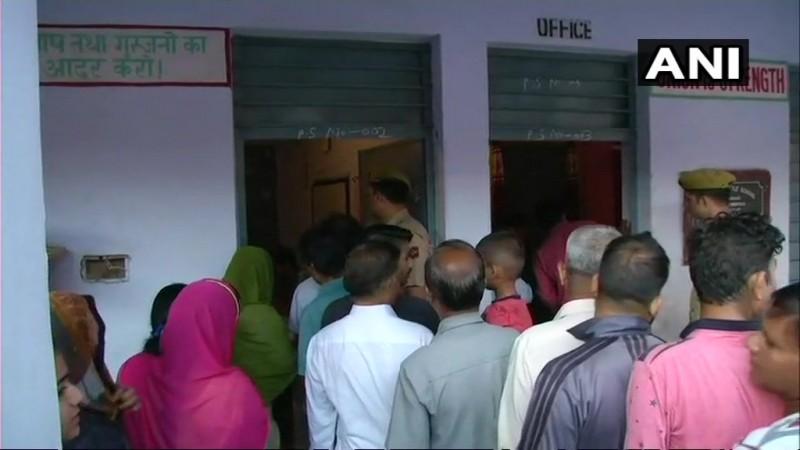 2018-10-0811:02 (IST)
Polling begins in 11 districts
After a gap of 13 years, polling in Jammu and Kashmir begins in 11 districts in the first of the four phases of urban local bodies elections