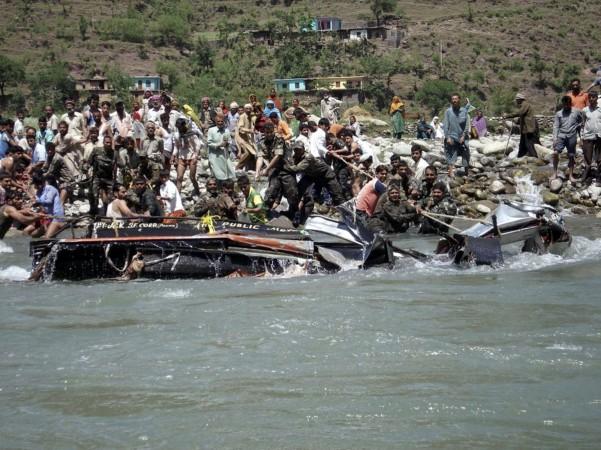 The flood affected state Jammu & Kashmir has witnessed another massive setback when a bus carrying 70 people fell into a stream in Rajauri district on Thursday afternoon. At least 35 people are feared dead.
The rescue team, police and National Disaster Response Force team has been deployed at the site for rescue operation, after which six people have been rescued, IBNLive reported.
The incident occurred when the bus was reportedly on its way to Kamila from Lam area. The flash flood reportedly washed away the bus after which it fell into the river. Most of the passengers on the bus were returning after a marriage ceremony.